Call for 'Protected Return' of Rohingya Refugees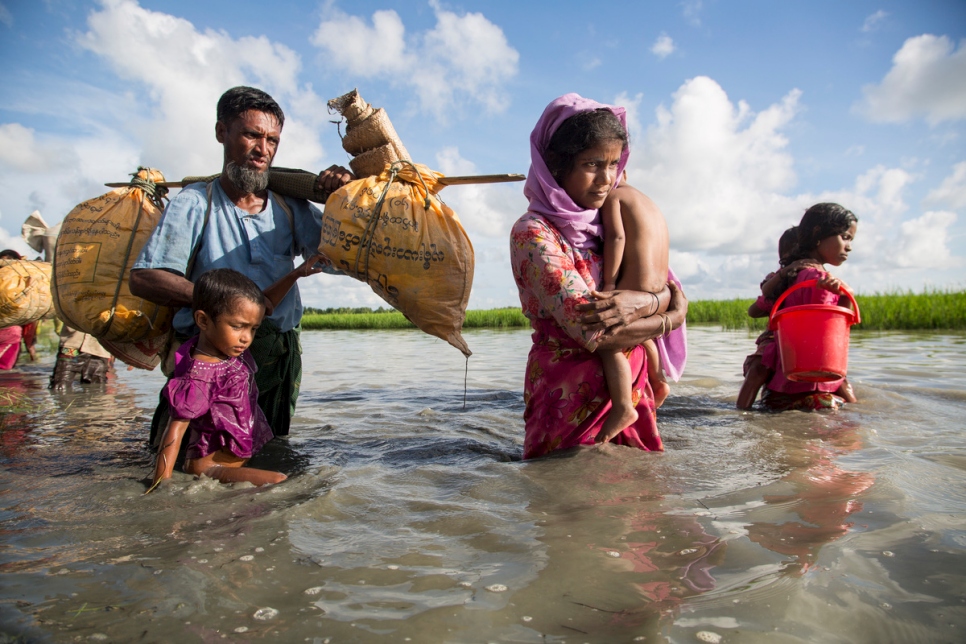 Ankara, MINA -The European Rohingya Council (ERC) called on the international community to help protect Rohingya Muslims, who are fleeing state persecution in Myanmar, Anadolu Agency reported.
"We are calling international community to bring the perpetrators of genocide into international justice. We also call international community to ensure "A Protected Return to a Protected Homeland" in Northern Arakan, Myanmar," said a statement issued by ERC following a conference in Frankfurt.
Since Aug. 25, 2017, more than 750,000 refugees, mostly children and women, have fled Myanmar and crossed into Bangladesh after Myanmar forces launched a crackdown on the minority Muslim community, according to Amnesty International.
At least 9,000 Rohingya were killed in Rakhine state from Aug. 25 to Sept. 24, according to Doctors Without Borders.
In a report published on Dec. 12, 2017, the global humanitarian organization said the deaths of 71.7 percent or 6,700 Rohingya were caused by violence. They include 730 children below the age of 5.
"Nearly one million Rohingya were expelled by Myanmar military from their ancestral homeland. Myanmar has committed mass-rapes, mass-burning of homes and religious infrastructures, mass-killings, mass-detentions against Rohingya," the statement noted.
The council called on Myanmar authorities to reinstate Rohingya ethnicity and citizenship, and restore basic human rights such as freedom of movement, religion, education and health care.
The ERC also demanded the authorities to provide safety and security to remaining Rohingya in Rakhine state, as well as allowing Rohingya from IDPs camps to return to the places of origin.
The Rohingya, described by the UN as the world's most persecuted people, have faced heightened fears of attack since dozens were killed in communal violence in 2012.
The UN has documented mass gang rapes, killings — including of infants and young children — brutal beatings and disappearances committed by security personnel. In a report, UN investigators said such violations may have constituted crimes against humanity. (T/RS5/RS1)
Mi'raj Islamic News Agency (MINA)