BARACK OBAMA THREATENS TO FIRE ON ISRAELI JETS ATTACKING IRAN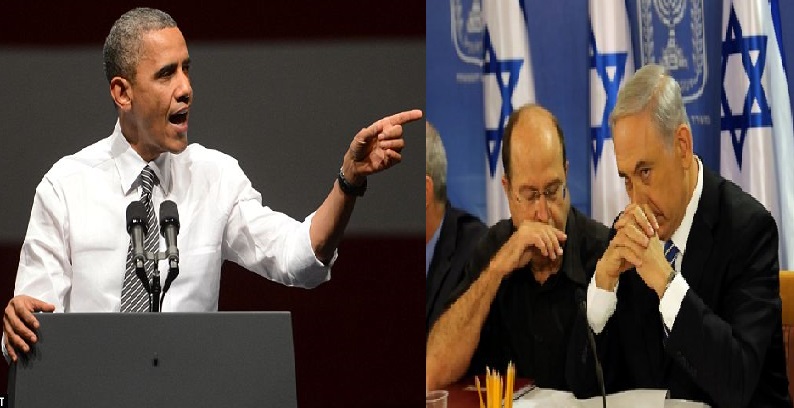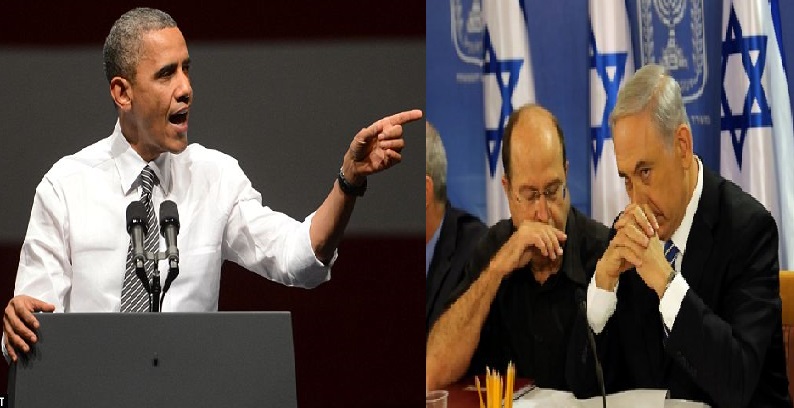 Kuwait City,  11 Jumadal Awwal 1436/2 March 2015 (MINA) – A Kuwaiti newspaper reported Saturday that US President Barack Obama thwarted an Israeli military attack against Iran's nuclear facilities in 2014, Palestinian Ma'an News Agency quoted by Mi'raj Islamic News Agency (MINA) as reporting, Monday (2/3)..
Al-Jarida newspaper quoted "well-placed" sources as saying that Israeli Prime Minister Benjamin Netanyahu had taken a decision to carry out airstrikes against Iran's nuclear program after consultations with his minister of defense Moshe Yaalon and foreign minister Avigdor Liberman in the presence of top security commanders.
The decision came, according to al-Jarida, after Israel revealed that the United States and Iran had been involved in secret talks over Iran's nuclear program and were about to sign an agreement in that regard behind Israel's back.
According to the report, Netanyahu and his commanders agreed after four nights of deliberations to task the Israeli army's chief of staff Beni Gants to prepare a qualitative operation against Iran's nuclear program. In addition, Netanyahu and his ministers decided to do whatever they could do to thwart a possible agreement between Iran and the White House because such an agreement is, allegedly, a threat to Israel's security.
The sources added that Gants and his commanders prepared the requested plan and that Israeli fighter jets trained for several weeks in order to make sure the plans would work successfully. Israeli fighter jets even carried out experimental flights in Iran's airspace after they managed to break through radars.
However, an Israeli minister "who has good ties with the US administration revealed Netanyahu's plans to Secretary of State John Kerry" and as a result Obama then threatened to shoot down Israeli jets before they could reach their targets in Iran.
Netanyahu had to abort the operation and since then relations between Israel and the United States have been declining, according to the sources quoted in the report.(T/P3/R01)
Mi'raj Islamic News Agency (MINA)