Afghanistan Seeks Indonesia's Help with Peace Process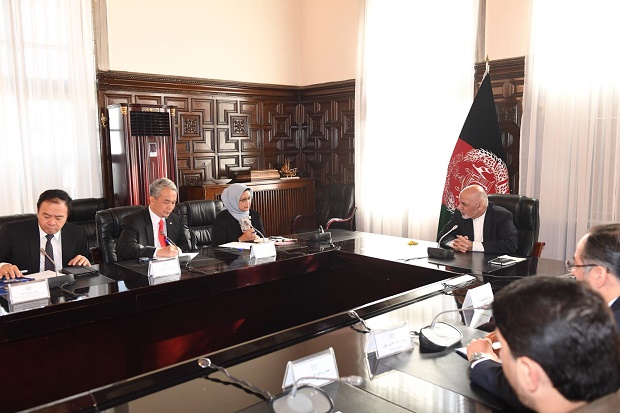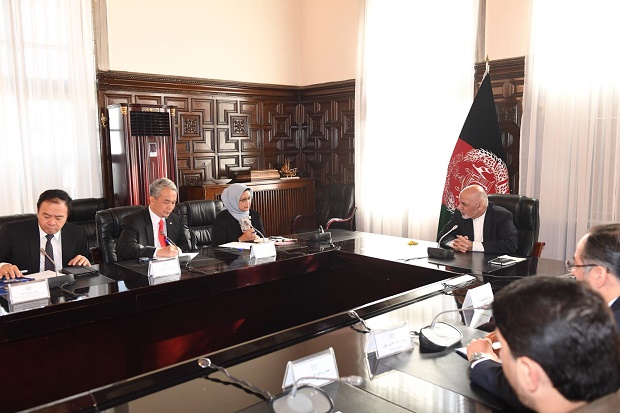 Kabul, Afghanistan, MINA – Indonesia lent its support to the peace process on Monday as the country's foreign minister met President Ashraf Ghani and head of the peace council.
Ghani thanked Foreign Minister Retno Marsudi for Indonesia's support and cooperation and welcomed sharing its experience in areas such as economic development and empowering women.
In the first visit by an Indonesian foreign minister in 56 years, Marsudi also met Mohammad Karim Khalili, chairman of the High Peace Council (HPC).
"Indonesia renders its full support on a bilateral basis as well as on international forums to support the peace process in Afghanistan, and also the reconciliation," she told a news conference.
Marsudi said Indonesia, the world's most populous Muslim nation, would "offer whatever we can do to contribute on the peace-making in Afghanistan".
The HPC was established in 2010 to seek peace with the Taliban and Marsudi's trip occurred amid speculation that the group may move their office from Qatar to Jakarta.
However, in a message to Anadolu Agency, Taliban spokesman Zabihullah Mujahed said there was "no plan to establish our political office in Indonesia because we have [had] no contact with them."
"My visit is historic one, Indonesia stand ready to strengthen bilateral relations and bilateral cooperation with Afghanistan." Marsudi said.
Ghani, who visited Indonesia in April, asked Marsudi to encourage Indonesian investment in Afghanistan.
In the April meeting, Ghani and Indonesian President Joko Widodo agreed to build peace in Afghanistan.
Ghani also met representatives of Muslim organizations, especially clerics from Muhammadiyah and Nahdlatul Ulama, to discuss tolerance and the role of clerics in promoting peace. (T/RS5/RS1)
Mi'raj Islamic News Agency (MINA)