President Abbas on Arafat's Anniversary: "Deal of Century" Will Not Pass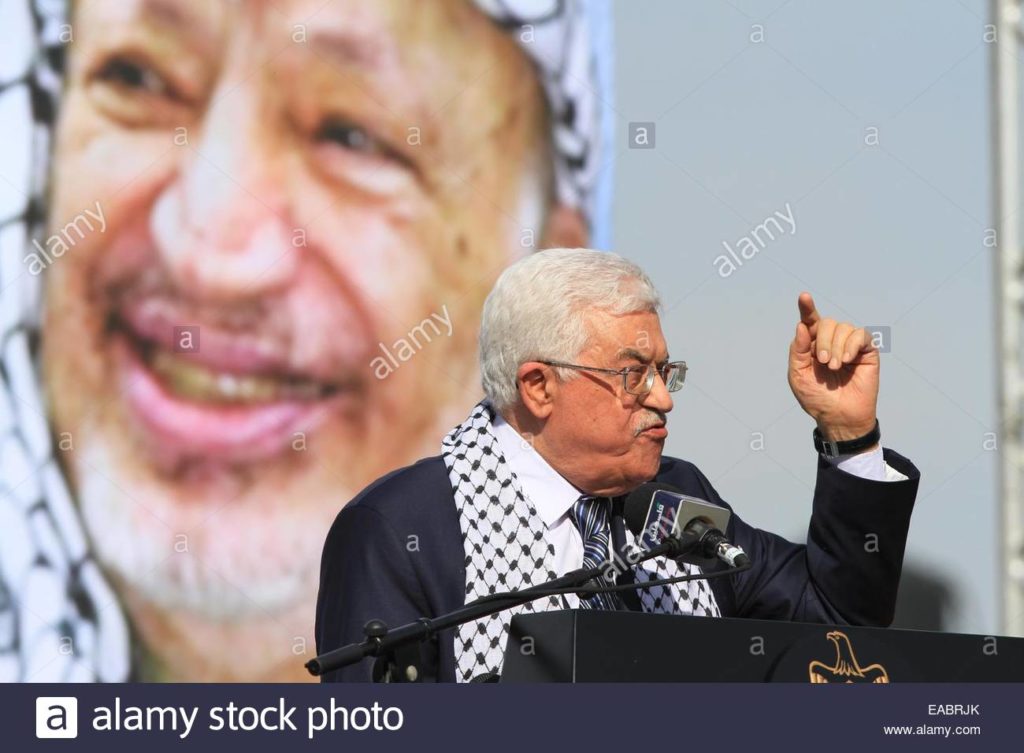 President Abbas on Arafat's Anniversary: "Deal of Century" Will Not Pass
Ramallah, MINA — President Mahmoud Abbas stressed on Saturday in a speech commemorating the 14th anniversary of the death of late leader Yasser Arafat that the "deal of the century" will not pass, saying the "conspiracy" which started with the Balfour Declaration in 1917 has not yet come to an end, WAFA reported.
"It is a duty upon all of us, more than anytime ever, to unite under the PLO — the sole legitimate representative of our Palestinian people everywhere, and the leader of their national struggle — to protect our historic and permanent national rights," Abbas remarked.
He added, "East Jerusalem, with all of its people, institutions and Christian and Islamic holy places, is the capital of our state".
The President stressed that no one has the right to cancel the right of the Palestinian refugees, and that no one "can take measures against the UNRWA or try to question the numbers of refugees, as a prelude to the liquidation of the Palestinian cause."
"Our national unity is the most precious thing we have, and it is our strongest weapon to face the liquidation projects and conspiracies that are being waged against our national cause. The attempts to separate Gaza from the homeland will not pass," he continued. (T//RS5/RS1)
Mi'raj Islamic News Agency (MINA)