US Lawmakers Call on Biden to Reverse Trump's Pro-Israel Policies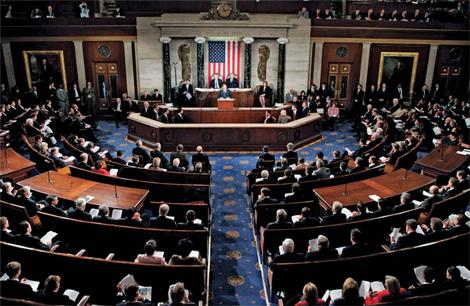 Washington, MINA – As 73 members of the US Congress belonging to the Democratic Party sent a letter to President Joe Biden demanding that he reverse Trump's pro-Israel policies, Quds Press reported on Saturday.
According to the letter, which was published by Israeli media, including the "Jerusalem Post" and the "Times of Israel" website, among the signatories, representatives hold leadership positions in the US Parliament.
The letter urged President Joe Biden to take a number of moves to reverse what they call the "Trump administration's abandonment of longstanding, partisan US policy" on Israeli-Palestinian relations.
The letter called on Biden to consider Israeli settlements "illegal" and the West Bank "occupied", two things the Trump administration said it would no longer do.
"It should be made clear that the United States considers settlements to be inconsistent with international law, by reissuing relevant State Department and US Customs guidance to that effect," the letter said.
The letter also demanded that the status of the West Bank and Gaza Strip be indicated in "relevant official US documents and communications."
The letter was signed by seven committee chairs, including Representatives Rosa DeLauro, D, who leads the powerful appropriations committee, and John Yarmouth, D-Kentucky, who heads the budget committee, as well as an assistant speaker of the House. Representative Catherine Clark of Massachusetts.
The Trump administration abandoned decades of US policy of accepting settlements and issued a plan for the Middle East (the deal of the century) under which Israel would have kept all of them, including smaller settlements deep in the occupied territories, in addition to agreeing to Israeli sovereignty over the occupied Syrian Golan Heights and moving the embassy America to Jerusalem.
The letter also called on Biden to abandon Trump's peace plan, which provided for Israeli annexation of parts of the West Bank. In addition, she urged him to pressure Israel to stop the planned eviction of Palestinian families in East Jerusalem, which has contributed to the turbulent environment that fueled last month's violent conflict between Israel and Gaza.
The letter reflects growing calls among Democrats to take a tougher stance with Israel. (T/RE1)
Mi'raj News Agency (MINA)