Thousands of Palestinians Participate in Vigils Condemning Israeli Assassination of Palestinian Journalist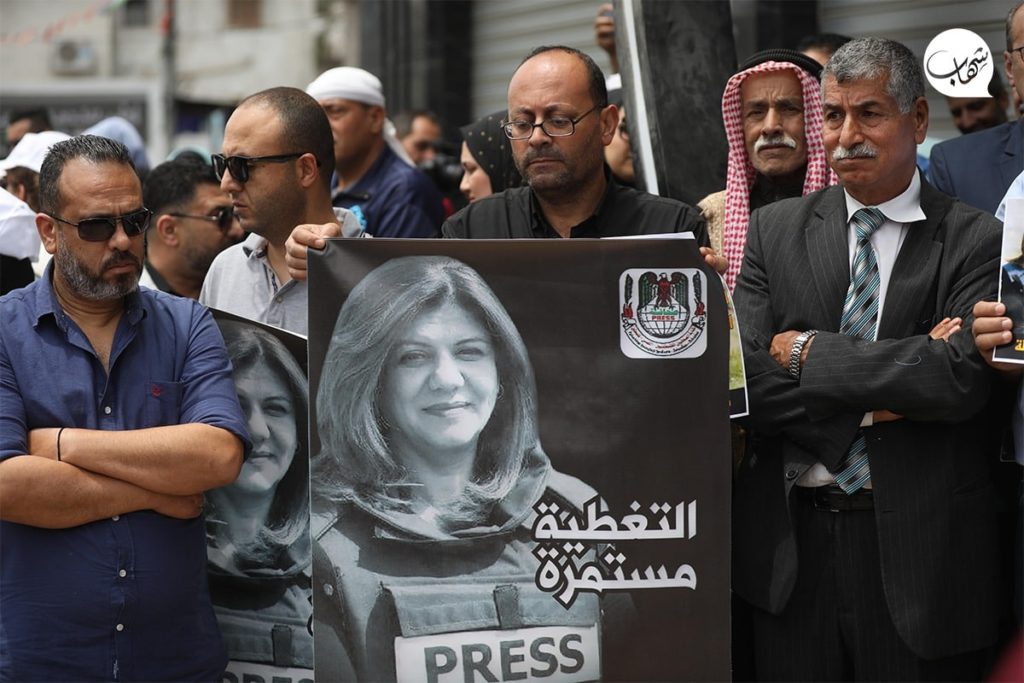 Ramallah, MINA – Many vigils were organized on Wednesday in several Palestinian cities, condemning the crime of the occupation against journalist Sherine Abu Aqleh, by murdering her during her coverage of the Israeli forces storming of Jenin camp this morning.
Journalists, politicians, and activists participated in the vigils organized in Ramallah, Hebron, Nablus, and Gaza, while other cities will witness similar vigils, including the place of her martyrdom in Jenin camp.
The participants in the vigils raised pictures of Abu Aqila, denouncing the crime of the occupation, which murdered her, and calling on the world to immediately intervene to protect journalists and the Palestinian people in light of the ongoing violations and crimes of the occupation.
Dozens of journalists and leaders of Palestinian factions flocked to the headquarters of Al-Jazeera Media Agency in Ramallah, to offer their condolences.
A sit-down was organized in the Gaza Strip in front of the Mathaf Hotel in western Gaza, where the delegation of ambassadors of the European Union countries, which arrived in the Strip this morning, is to launch a campaign to support Palestinian journalists.
Several officials from media institutions in the Gaza Strip spoke, denouncing the crime of the occupation that took place today against the Palestinian journalist Abu Aqila, which comes as a continuation of its crimes against journalists and deliberately targeting them, as happened in his repeated aggression on the Gaza Strip.
The speakers called on the United Nations, international and human rights organizations to intervene immediately in order to protect journalists in light of the escalating crimes of the occupation against them. (LKG/RE1)
Mi'raj News Agency (MINA)