PALESTINIANS PROTEST ISRAELI PRESIDENT'S HEBRON VISIT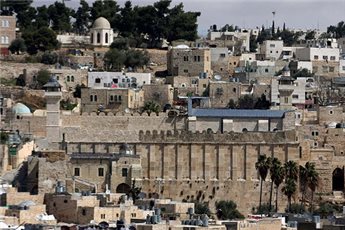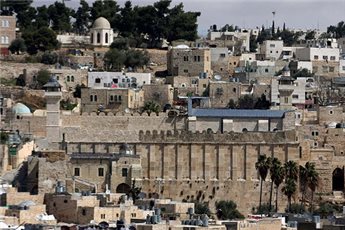 Hebron, 13 Rabi'ul Akhir 1436/3 February 2015 (MINA)- Israeli President Reuven Rivlin on Monday called for "dialogue" between Israelis and Palestinians during a visit to the flashpoint West Bank city of Hebron, amid protests.
Several dozen people protested against his visit, and Palestinians said Israeli soldiers used tear gas and rubber-coated bullets to disperse demonstrators.
Rivlin was in Hebron to inaugurate a museum at a Jewish settlement in the city commemorating dozens of Jews killed by Palestinians there in 1929, Ma'an News Agency quoted by Mi'raj Islamic News Agency (MINA) as reporting.
"It is difficult to imagine the possibility of dialogue in Hebron. The memory of slaughter and blood; screams of the wounded and orphans, are part of a constant reminder that arise in the collective memory of the city. However, we can and should try," his office quoted him as saying.
He also visited the settlement of Kiryat Arba, adjoining the city, and the site known to Muslims as the Ibrahimi Mosque and to Jews as the Cave of the Patriarchs and revered by both.
On Feb. 25, 1994, Israeli settler Baruch Goldstein mowed down 29 Muslim worshippers there with an assault rifle before being beaten to death by survivors.
Today some 700 settlers live in around 80 homes in the tense city center of Hebron surrounded by nearly 200,000 Palestinians and protected by the Israeli army.
Rivlin's visit to the military-controlled zone took place under tight security.
A few dozen Palestinians, joined by leftist Israelis and foreign activists, demonstrated at a checkpoint dividing the city's Israeli and Palestinian-ruled sectors.
One held a placard in English reading "Rivlin is not welcome in Hebron."
Palestinians said troops fired tear gas and rubber bullets to disperse them, lightly injuring one person.
"Organizations on the left asked me to boycott the Jewish community in Hebron," Rivlin said, adding that the right had asked him to decline an invitation to speak next month at an event organized by the left-leaning Haaretz newspaper and partly funded by an NGO linked to the left.
"I did not cancel my visit to Hebron as I would never cancel my participation at Haaretz's conference on democracy," he said. (T/P010/P3)
Mi'raj Islamic News Agency (MINA)