ORTHODOX JEWISH GROUPS ENCOURAGE FURTHER RAIDS OF AL-AQSA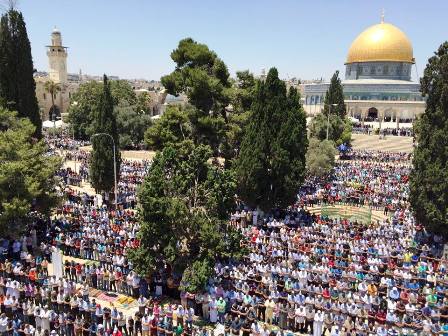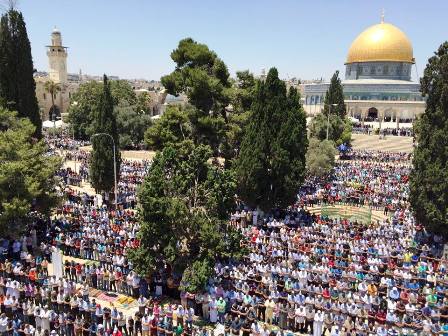 Al-Quds, 20 Ramadan 1436/7 Juli 2015 (MINA) – Settler groups support widespread raids of the Al-Aqsa Mosque in Jerusalem in preparation of Jewish commemoration of the "destruction of the Temple" next week, protected by Israeli police.
During settler raids in the Al-Aqsa mosque, a technique known as the "path of escape" is often used. This technique entails imposing a large number of Jewish worshipers in the mosque accompanied by the Israeli police force from the Mughrabi gate and in through the second door, which has no curfew.
The Israeli police prevented the settlers from storming the al-Aqsa mosque yesterday due to the large presence of worshipers there, The Palestine News Network (PNN) quoted by Mi'raj Islamic News Agency (MINA) as reporting.
This was met with wide condemnation by the leaders of Jewish groups and organisations that fall under the so-called "temple groups".
The leadership of these Israeli temple organisations have been invited to support widespread participation in the incursions of the Al-Aqsa mosque these days in participation for the celebration of the "destruction of the Temple" next week.(T/R05/R03)
Mi'raj Islamic News Agency (MINA)