Muslim World League Laments Sectarian Acts Hide Bright Side of Islam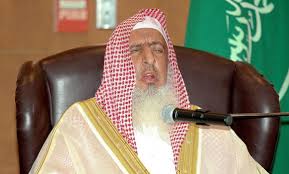 Makkah, MINA – Grand Mufti and President of the Council of Senior Scholars Muslim World League (MWL), Sheikh Abdul Aziz Al-Asheikh, speech at the MWL Annual Haj Meet in Mina, Saudi on Saturday (2 Sept), laments sectarian acts hide bright side of Islam.
Al-Asheikh emphasized that it is incumbent on all Muslims to show the bright side of Islam through becoming its true models in their words and deeds.
"It is unfortunate that this shining aspect of Islam was hidden due to the sectarian practices being pursued by some Muslims who offend Islam through their unscrupulous dealings and despicable deeds and thus inflicting damage to the reputation of the divine religion," he lamented.
He urged Muslims to follow the true character of Islam with good behavior, honesty in words and deeds, decency, trustworthiness in financial and commercial transactions and fulfilling their contracts and promises, along with staying away from injustice, treachery, falsehood and harming others.
Al-Asheikh, who is also president of the Constituent Council of the Makkah-based Muslim World League (MWL) made the remarks during his inaugural speech at the MWL Annual Haj Meet with the theme of "Moderation and Tolerance in Islam: Texts and Facts."
In his speech, the Grand Mufti stressed that moderation, justice and tolerance are the most distinguished characteristics of the religion of Islam.
"The moderation of Islam manifests itself in all the qualities of goodness, nobility, kindness, justice, fairness, mercy, fraternity, love, renunciation of violence and aggression, as well as calling for goodness and morality, forgiving the sinner and keeping patience when getting harmed and showing mercy to all the living beings," he said.
The Grand Mufti called on scholars, preachers, writers and cultural figures to highlight Islam's moderation and tolerance through words and deeds, especially contributing to disseminate information in this regard through the print and electronic media as well as through the social media and other available media outlet.
Several eminent Islamic religious leaders and scholars from around 72 countries across the world as well as prominent scholars from within the Kingdom attended the meet
They included MWL Secretary General Sheikh Muhammad Al-Isa, Mufti of Egypt Shawki Allam, Grand Mufti of Jerusalem Muhammad Hussein, Mufti of Chechnya Salah Medjiyev, and Chairman of the Fatwa and Grievances' Council of Mauritania Sheikh Muhammad Mballa. They came to perform Haj as the guests of MWL. (T/RS2/RS5)
Mi'raj News Agency (MINA)