MUI Urges Indonesian Government to Ban the Arrival of Actors with LGBT Symbols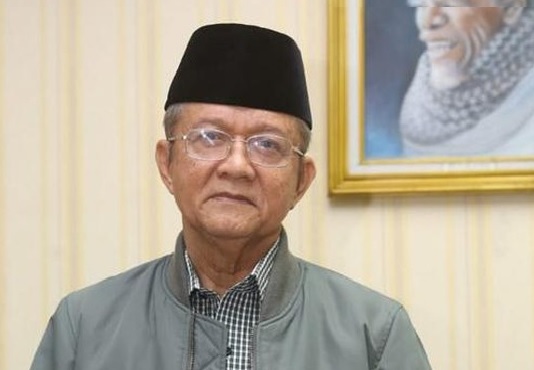 Jakarta, MINA – Deputy Chairman of the Indonesian Ulema Council (MUI) Anwar Abbas asked the government to ban the arrival of two actors from Thailand Billkin and PP Krit to Indonesia because these actors are LGBT symbols.
"This is completely against the constitution of the 1945 Constitution. This is in response to the arrival of two actors from Thailand to Indonesia at the first fan meeting in Jakarta on June 10, 2023," said Anwar in a written statement on Friday.
It is known that the two actors starred in the drama Boy Love (BL) entitled 'I Told Sunset About You' which was broadcast in 2020.
"Supposedly the Indonesian government forbids them from holding fan meetings or public meetings with Indonesian citizens, meaning the government tolerates LGBT practices. Even though Article 29 paragraph 1 of the 1945 Constitution says that the state is based on Belief in One Almighty God," said Anwar.
He asked the government not to tolerate practices and activities that conflict with religious teachings. In fact, according to him, of the 6 religions that are recognized in Indonesia, namely, Islam, Christianity, Catholicism, Hinduism, Buddhism and Confucianism, not one tolerates LGBT practices, because it is an anti-human and humanitarian movement.
"If we follow their attitudes and views of the 8 billion world population, half men and half women," he said.
Buya Anwar added, if all men marry men and vice versa. So it can be estimated that 150 years from now there will not be a single human child who inhabits the earth because it has become extinct as a result of this deviant behavior.
"That's why LGBT actions have no place in this country, they are clearly not in accordance with human values ​​and fairness," he said.
The arrival of the two actors was announced through uploads from the official Twitter page @Billkin_Ent which stated that they would start a fan meeting in Asia which would start from Taipei, Hong Kong and end in Jakarta.
"Billkin & PP Krit Asia Fan Meeting 2023. Taipei Hong Kong, and Jakarta. See you in June!," as quoted by MNC Portal Indonesia on Tuesday, 2 May 2023. Promoter tickets will be sold from IDR 1.5 million to IDR 2.7 million. (T/RE1)
Mi'raj News Agency (MINA)