MESHAAL STILL REJECTS EGYPTIAN INITIATIVE AND TURNS DOWN CAIRO INVITATION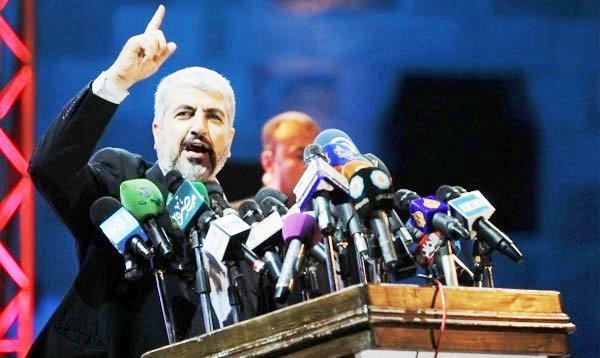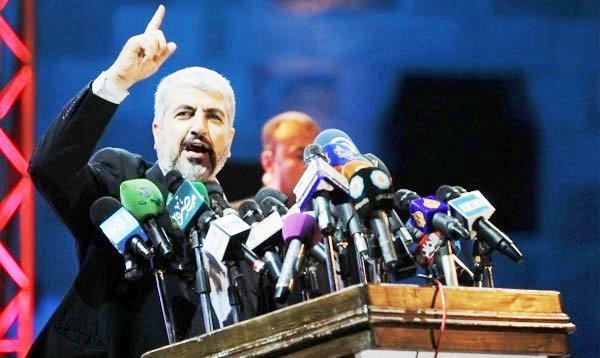 Gaza City, 23 Ramadhan 1435/21 July 2014 (MINA) – The head of the Hamas political bureau,Khaled Meshaal has refused an invitation to lead a high-level delegation to Cairo for talks on the ceasefire initiative, the Palestinian Information Centre reported on Sunday. According to an informed source within Hamas, the movement turned down the invitation indirectly by saying that its position on the initiative is already known.
The Islamic Resistance Movement, however, reiterated that it is "ready to cooperate with any side to achieve the demands of Palestinians." It announced earlier that it would not accept any initiative that does not meet the demands of the Palestinians in advance.
Hamas justified its rejection of the initiative "for objective reasons", including the fact that the initiative calls for a ceasefire without any Israeli commitment to Palestinian conditions, "which [therefore, simply] returns Gaza to square one", Middle East Monitor (MEMO) quoted by Mi'raj Islamic News Agency (MINA) as reporting, Monday.
Palestinian resistance groups have also announced their own proposal for a ceasefire, supported by Qatar and Turkey, which includes an immediate and comprehensive ceasefire, lifting the siege on Gaza, releasing all prisoners recently rounded up by Israeli forces in the occupied West Bank and having the US as the sponsor of the agreement. Qatar has submitted the initiative to US Secretary of State John Kerry, who passed it over to Israel.
The full provisions of the Palestinian ceasefire proposal are as follows:
1. An immediate and comprehensive ceasefire by the two sides.
2. The cessation of military and security attacks of all kinds.
3. Israel's commitment to lifting the ground and sea blockade on the Gaza Strip in full, including opening all crossings and allowing Gaza Port to operate in a way that allows the passage of all commodities, power, fuel, construction materials and all the other needs of the Palestinians; lifting the economic and financial blockade; ensuring freedom of fishing and sailing up to 12 nautical miles in territorial waters; freedom of movement in the border areas of Gaza; the elimination of the buffer zone; and the implementation of the Gaza reconstruction programme.
4. Israeli implementation in full of the terms of the prisoner swap deal of 2011, including the release of Palestinian prisoners who have been rearrested; the reversal of all collective punishments against Palestinians in the West Bank since June 12, including the release of all prisoners, especially the parliamentary speaker and members; opening institutions and returning confiscated properties; refraining from administrative arrests; and lifting penalties against Palestinian prisoners in Israeli jails. (T/E01/IR)
Mi'raj Islamic News Agency (MINA)