KHADER ADNAN ENDS 55-DAY HUNGER STRIKE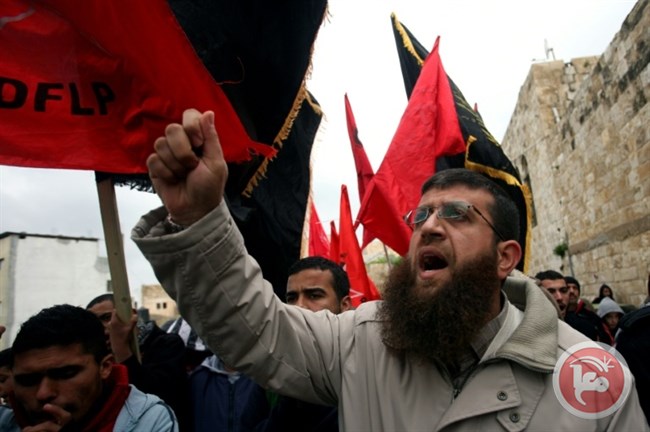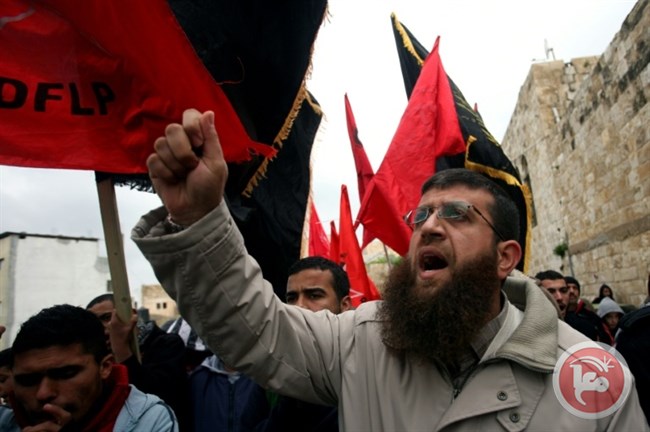 Al-Quds, 13 Ramadhan 1436/30 June 2015 (MINA) – Palestinian prisoner Khader Adnan ended a 55-day hunger strike on Monday after reaching an agreement with Israeli authorities to free him from prison on July 12,his lawyer and the Palestinian Prisoner's Society announced.
"Khader Adnan ended his hunger strike last night, after an agreement was reached to release him on July 12," his lawyer Jawad Boulos said.
He said doctors at the Israeli hospital he was transferred to were considering ways to start feeding him, Ma'an News Agency reports as quoted by Mi'raj Islamic News Agency (MINA).
The Palestinian Prisoner's Society confirmed that Mr Adnan had ended his hunger strike.
"All the guarantees which Sheikh Khader asked for have been obtained, and so he triumphed over the occupation state after 55 days of hunger strike," Adnan's wife told Ma'an.
She herself had also started a hunger strike in solidarity with her husband as she picketed outside of the medical center where Adnan was held.
Israeli authorities gave Adnan a paper co-signed by an Israeli commander of the central command, Adnan's father said, which indicated that he would be released from jail, although it provided no guarantees or final dates.
An Israeli official confirmed Adnan would be set free on July 12, telling AFP the deal was made possible after Adnan withdrew his demand that Israel undertake never again to place him under administrative detention.
The official said Adnan's deteriorating health and appeals from the International Committee of the Red Cross and the Palestinian Authority had contributed to the decision to release him.
Adnan was detained a year ago, shortly after the kidnapping and murder of three young Israelis, which triggered the arrests of hundreds of Palestinians in the occupied West Bank.
An Israeli security official told AFP that Adnan was "a member of Islamic Jihad," a Palestinian militant group.
He had previously gone on hunger strike for 66 days in 2012 to protest against his detention. He was released at the end of the strike, during which he had ingested vitamins and salt.
This time, he refused to swallow anything except water.
The Palestinian government had warned it held Israel responsible for his fate, while the Israeli government in mid-June renewed efforts for legislation that would allow prisoners to be force-fed when their lives are in danger.
The Palestinian leadership submitted a report to the International Criminal Court last week that included the treatment of Palestinian prisoners in Israeli jails. (T/P010/R03)
Mi'raj Islamic News Agency (MINA)