ISRAELI RESTRICTIONS AROUND AL-AQSA CONTINUE FOR 4TH DAY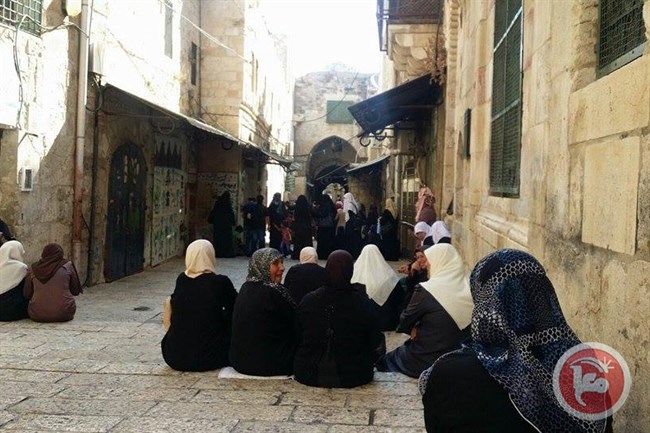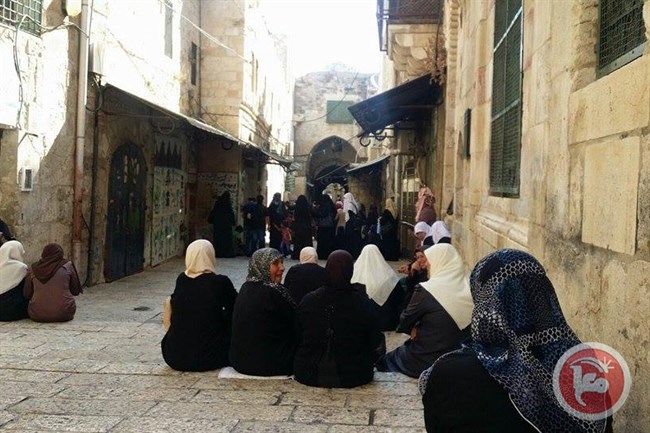 Al-Quds, 12 Dhulqa'dah 1436/27 August 2015 (MINA) – A large number of Israeli forces remained on Thursday at all entry gates of the Al-Aqsa Mosque for the fourth consecutive day, barring entry to many Palestinians, witnesses told Ma'an.
The restrictions into the compound have been imposed in an alleged attempt to initiate a daily schedule for Jewish prayer during which Muslim worshipers will be denied access, locals said, Ma'an News Agency quoted by Mi'raj Islamic News Agency (MINA) as reporting.
Dozens of Palestinian women who were denied entry remained outside and were told that they would not be allowed access the mosque before 11 a.m. because entry from 7 a.m. to 11 a.m. is for Jews only.
Witnesses said that Israeli police officers set up barricades outside all gates denying all Palestinian women and young men entry. Elderly men who were allowed entry had to leave their identity cards with the Israeli officers.
Meanwhile, groups of right-wing Jews were seen touring the compound heavily escorted by Israeli police officers.
The Moroccan Gate has been almost entirely designated for the entry of Jewish people into the Al-Aqsa compound.
Employees of the Palestinian Ministry of Endowment were asked to show proof of their employment in order to be allowed access, despite the fact that they are known to the Israeli officers.
Witnesses said Israeli police officers detained a Palestinian reporter Zeina Qatmira while she was outside the Chain gate trying to document Israeli restrictions.
Headmistress of Al-Aqsa religious school Ihad Sabri said that Israeli police officers continued to impede the entry of schoolgirls.
They are allowed to access the compound only through Hatta and Chain gates, she said, highlighting that Israeli officers had repeatedly refuse to allow some of the girls in.
Israeli media reported on Monday that Israeli Public Security Minister Gilad Erdan called on Defense Minister Moshe Yalon to ban an organized group of Palestinians from entering the Al-Aqsa compound.
The group, known as Al-Aqsa Murabiteen, are volunteers who stay inside the compound with the aim of preventing groups of right-wing Jews from touring the compound.
A speaker of the committee of Al-Aqsa Murabiteen Yousif Mukhemer told Ma'an that he believes the Jordanian government, which has custodial rights over the Al-Aqsa compound, must intervene to stop Israel's actions.
Mukhemer said Israel "has increasingly breached the jurisdiction of the Jordanian ministry of endowment" by preventing construction and renovations inside the compound.
Mukhemer described the Israeli occupation as "a big terrorist organization defending settlers, extremists and gangsters who violate the right to worship, desecrate and torch mosques and churches." He urged the Palestinian Authority, the PLO, and all other Palestinian factions to "take the matter seriously and put aside all factional disputes."
The third holiest site in Islam, the Al-Aqsa Mosque compound is also venerated as Judaism's most holy place as it sits where Jews believe the First and Second Temples once stood.(T/P008/R04)
Mi'raj Islamic News Agency (MINA)