ISRAELI FORCES TARGET NABLUS-AREA VILLAGES IN OVERNIGHT RAIDS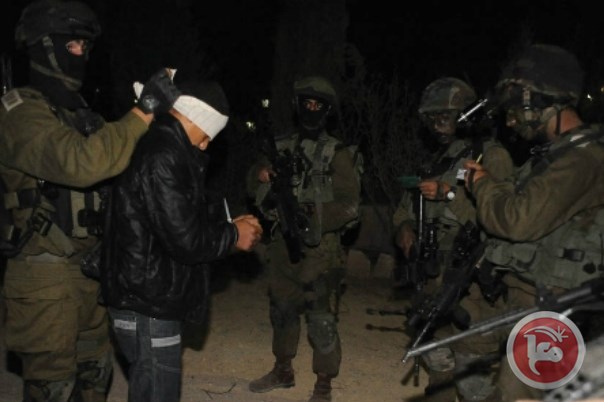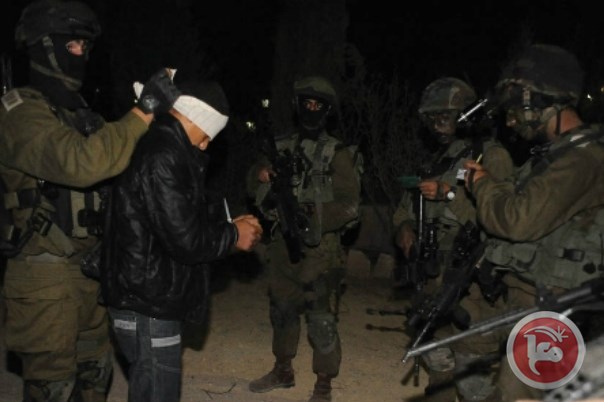 Nablus, 12 Rajab 1436/1 May 2015 (MINA) – Israeli forces detained three Palestinians from the Iraq Burin and Huwarra villages in southern Nablus overnight Thursday, locals said.
Mahran Qadus, 17, and his brother Marwan, 16, were detained as Israeli forces raided the Iraq Burin village at midnight on Thursday. Israeli forces fired tear-gas bombs and stun grenades at Palestinian youths as clashes ensued between locals and Israeli forces, locals told Ma'an.
Separately, Israeli forces detained Fatah leader Muhannad Jihad Mafdi, 46, after dozens of Israeli soldiers raided his home in central Huwwara early Friday, spokesperson of the Fatah movement, Awwad Najm, told Ma'an as  quoted by Mi'raj Islamic News Agency (MINA).
Mafdi had previously spent 14 years in Israeli jails.
Awwad added that Israeli forces also raided and searched the home of Mafdi's brother Nasser Jihad, who is also Huwwara's mayor.
An Israeli army spokeswoman told Ma'an that one person was arrested in the area for "illegal activities," but said she did not have reports of activity in Iraq Burin and gave no further information on any of Friday mornings' incidents.
Iraq Burin and Huwarra are two of many villages in the Nablus area that face routine incursion by Israeli forces.
Residents also encounter ongoing tensions with Israeli settlers, as several settlements skirt the area surrounding Nablus.
In April, a trailer home belonging to an Israeli settler in the Barkha settlement nearby Iraq Burin was set ablaze.
Israeli forces and settlers raided the village and imposed a curfew in response to the trailer being burnt, due to suspicions that a local Palestinian from the village was involved in the arson, locals told Ma'an at the time.
One week prior, settlers reportedly set up mobile homes on private land belonging to Palestinian farmers in the nearby village of Jalud.
Since 1967, Israel has established over 150 settlements and some 100 outposts in the occupied West Bank, with a settler population of more than 500,000 across the West Bank and occupied East Jerusalem, in contravention of international law.
Over 43 percent of land in the occupied West Bank is allocated to settlement activity. Such settlements are generally established on private or public Palestinian land that has been confiscated by the Israeli government. (T/P010/R04)
Mi'raj Islamic News Agency (MINA)