ISRAELI FORCES SUPPRESS MARCH OVER WEST BANK CHURCH SETTLEMENT PLANS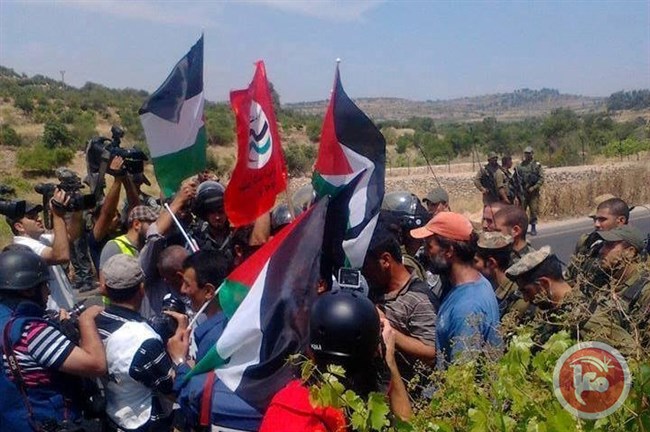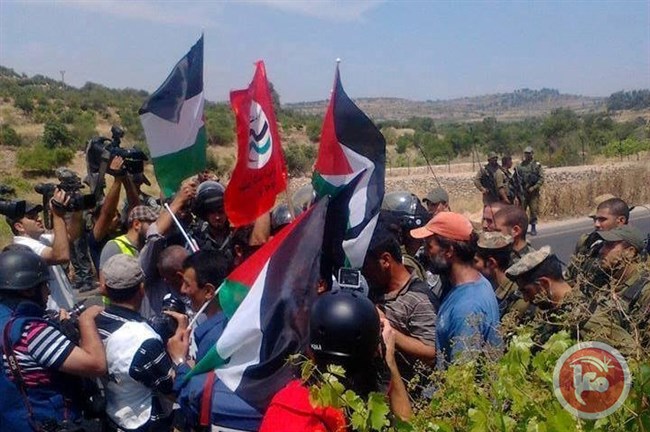 Hebron, 11 Ramadan 1436/28 June 2015 (MINA) – Israeli forces on Saturday suppressed a Palestinian march protesting Israeli plans to turn a southern West Bank church compound into a settlement outpost.
The 38 dunam compound, known as Beit al-Baraka, is located to the north of al-Arrub refugee camp between Bethlehem and Hebron, Ma'an News Agency reports as quoted by Mi'raj Islamic News Agency (MINA).
It has been in the spotlight since an investigative report by Israeli newspaper Haaretz last month which alleged that an American millionaire, Irving Moskowitz, purchased the site through a Swedish company in 2012 with the intention of turning it into a settlement outpost.
The coordinator of a southern Hebron popular committe, Rateb al-Jbour, told Ma'an that the peaceful march had been called to condemn the Israeli plans and demand protection for the compound.
Israeli soldiers reportedly assaulted protesters, lightly injuring several of them with bruises.
Al-Jbour spoke out against land sales to settlers and called for Palestinians to unite efforts to protect the Beit al-Baraka.
Reverend Dani Awad from the Baraka Presbyterian Church said that Israeli forces had prevented the Orthodox Archbishop Atallah Hanna from taking part in the march, adding that they summoned him to the Russian compound detention center in Jerusalem.
Last month, Haaretz reported that a Swedish company established in 2007 had been used to cover up the sale and transfer of Beit al-Baraka in 2012 to a settler organization funded by American millionaire Irving Moskowitz.
Keith Coleman, a pastor who headed the church that previously owned the compound, told Haaretz he thought it had been sold to a Swedish company called Scandinavian Seamen Holy Land Enterprises in March 2008 that would revive its use as a church.
Haaretz discovered however that, "the Swedish group was established in Stockholm in 2007, and seems to have been used as a cover for transferring the ownership of the compound to the settlers. The group does not seem to have any offices."
The Swedish company registered the purchase with the Israeli Civil Administration in 2012.
The company was then dissolved, with ownership handed over to an American nonprofit organization, American Friends of the Everest Foundation, funded by Irving Moskowitz and working towards the eventual "Judaization" of occupied East Jerusalem.
Haaretz reports that the Everest Foundation owns several properties in East Jerusalem totaling a value of $12 million.
The church lies in a sensitive location, which if settled, will see Israeli settlements stretch all the way from the Gush Etzion settler bloc south of Jerusalem to the cluster of settlements around Hebron. (T/P010/NMT)
Mi'raj Islamic News Agency (MINA)