ISRAEL PREPARES TO DEMOLISH NABLUS HOMES OF SETTLER ATTACK SUSPECTS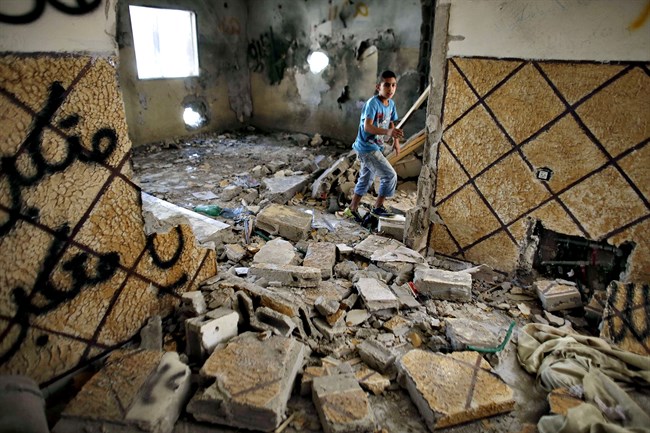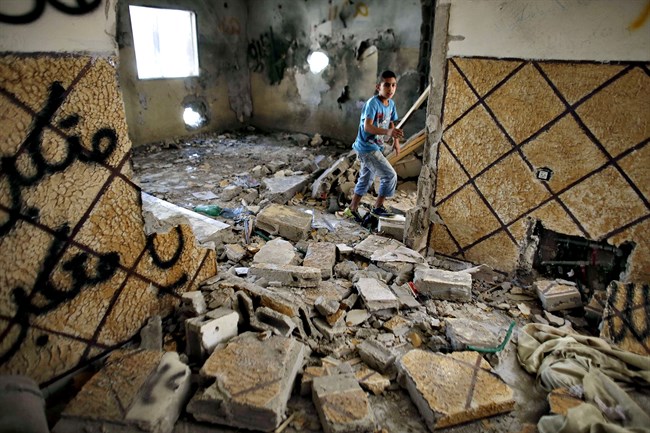 Nablus, 24 Dhulhijjah 1436/8 October 2015 (MINA) –  Israeli forces raided the West Bank early Wednesday and broke into the family homes of several Palestinians suspected of killing a settler couple last week near Nablus, witnesses said.
On Monday night, Israel's domestic intelligence service said in a statement they had detained five Palestinians they accuse of carrying out the shooting attack which killed Naama and Eitam Henkin, Maan News Agency  quoted by Mi'raj Islamic News Agency (MINA) as reporting.
Shin Bet identified the five men as Raeb Ahmed Alivi, Yahia Haj Hamed, Samir Zahir Kusa, Kerem Lutfi Razek, and Zid Ziad Amar, saying that Alivi was a member of Hamas.
Locals told Ma'an that Israeli forces raided the home of Kerem Lutfi Razek at 4 a.m. and took comprehensive measurements of the property, including windows and door frames.
Some family members were questioned by Israeli forces.
Israeli soldiers also raided the home of Zid Ziad Amar and Yahia Haj Hamed and took similar measurements of their homes.
Shin Bet said that the five Palestinians had "admitted" to the crime of killing the settler couple, as well two other shootings in recent weeks, "neither of which resulted in casualties."
Israeli forces resumed the practice of punitive house demolitions in November last year, after stopping them in 2009.
Human rights groups have decried the practice of punitive demolitions as unlawful collective punishment.
In a statement released last year, Human Rights Watch stated that the demolitions may also constitute a war crime as they are carried out in occupied territories.
According to Israeli watchdog B'Tselem, an Israeli army investigation concluded in 2005 that the deterrence value of home demolitions was questionable, and the military decided to stop the practice.
No official reason was given for the resuming the policy last year.
Yesterday, Israeli forces demolished two homes belonging to the families of Palestinians who carried out attacks on Israelis last year, just hours after Israeli Prime Minister Benjamin Netanyahu called for a new process to expedite home demolitions.
The demolitions followed a marathon 6-hour meeting of Israel's security cabinet on Monday night, during which Netanyahu reportedly called on Israel's Justice Minister Ayelet Shaked to find ways to speed up the legal process for the demolition of "terrorists' homes."
Education Minister Naftali Bennett used the same meeting to call for a policy of new settlement construction following every Palestinian attack.  (T/P010/R03)
Mi'raj Islamic News Agency (MINA)