Israel Issues Three Military Orders to Seize Land in West Bank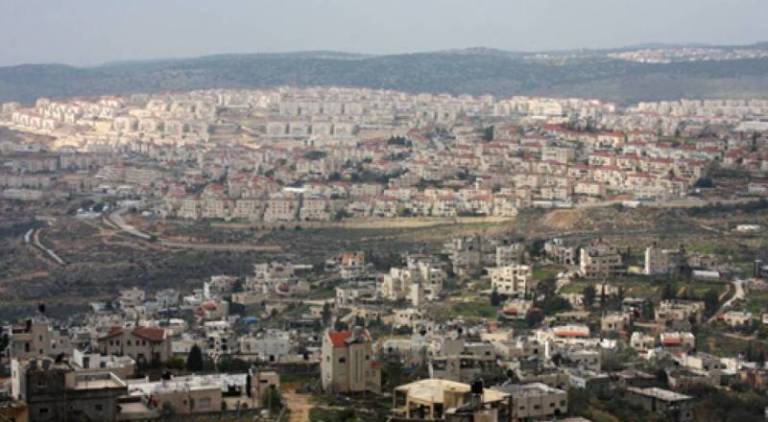 Illegal Israeli settlement on Palestinian land (Photo: File/Special)
Bethlehem, MINA – Israeli authorities issued on Wednesday, September 3 three military orders to seize Palestinian land in Beit Jala, Tuqu, and Al-Rashayda in the occupied southern West Bank in order to expand Israeli illegal settlements and roads there.
Hasan Breijieh from Anti-settlement Committee in Bethlehem said Israeli authorities issued the orders to seize Palestinian land in the Al-Makhrour area, owned by people from Beit Jala and the city of Al-Khadr, which aims to expand road connecting Al-Quds (Jerusalem) and Israeli illegal settlement, Gush Etzion, Wafa reported.
He noted that Israel also ordered the seizure of land in the village of Al-Rashayda to expand Ma'ale Amos settlement, as well as the order to seize land in Tuqu and expand Nokdim settlement.
Israeli settlers seized Palestinian land of Al-Makhrour and placed caravans on it in preparation for building new settlements in the area. (T/Sj/P2)
Mi'raj News Agency (MINA)