HWPL Holds Interfaith Discussion for Realization of World Peace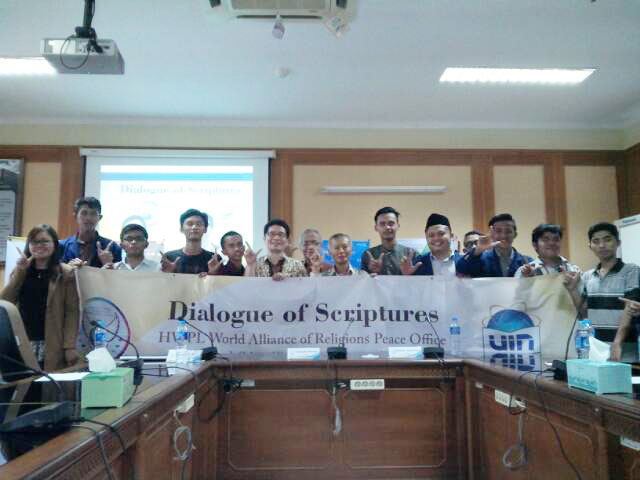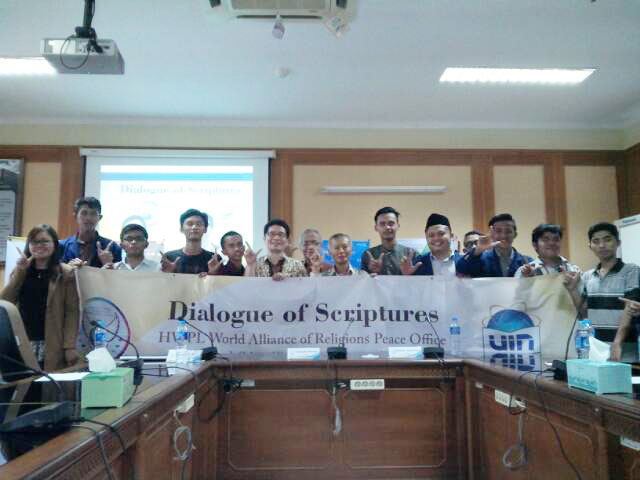 Jakarta, 20 Jumadil Akhir 1437/30 March 2016 (MINA) –  The Heavenly Culture World Peace Restoration of Light (HWPL) has held a discussion among religions, for peace in the world without any war, because one of the causes of conflicts is the differences in religion.
"80% of the causes of war comes from religious conflict. Accodingly, we as religious leaders should realize the impotance of unity and religious harmony, " Paul Lim, HWPL WARP Office Specialist Reseacrh told Mi'raj Islamic News Agency (MINA) here Wednesday (30/3).
Interfaith Peace Dialogue held by the HWPL in  the UIN Jakarta on Monday brought together religious figures.
According to Lim, there are still many religious people do not understand very well that every religion teaches peace and for that purpose the peace discussions are held.
"The important thing is to understand each other, because the absence of mutual understanding will spur misunderstanding. Therefore there should be inter-religious dialogue. From the results of the seminar yesterday it can be concluded that each religion teaches peace, all people can  create peace, every religion can understand each other and achieve understanding for peace, "
He also expressed his admiration for religious tolerance in Indonesia, where people can live in harmony side by side without conflict. It is rarely found in other countries, and he thinks the tolerance is good enough just needs to be deepened so that everyone can embrace each other.
"Indonesia has the potential to overcome religious strife. Indonesia also has the motto Unity in Diversity (Different but still one), would be a good example for other countries to stop the conflict and achieve peace, "he said.
Declaration of Cessation of War
Earlier, the Declaration of Cessation of War and Achieve World Peace was held in the presence of thousands of international figures such as state officials and legal representatives at Coex Auditorium, Seoul, South Korea, Monday (14/3).
Man Hee Lee, Chairman of World Culture Heavenly Peace Restoration of Light (HWPL) in his speech said that the event will be recorded in history, in which everyone gathered in a declaration urging a new era of peace and the termination of war as desired by all mankind.
"We gathered here today, at this time and this place will never be forgotten in the history of mankind for conveying the Declaration of Cessation of War and Achievement of World Peace, "he said
He said that the declaration, among others, highlights the threat or use of violence, war and the settlement of disputes, freedom of religion, also spread the culture of peace, adding that the declaration is essential to achieve peace and eliminate war.
"It aims to achieve peace and end the war, we share together mutual respect and peaceful coexistence as any scripture also teaches kindness, "he said.
In the end, Man Hee Lee said, "Peace will create a better world."
The Declaration of War Termination and Achieving World Peace was signed by among others Ali Abu Diak (Palestinian Justice Minister), Alice Chaptini (Lebanese Minister of Justice), and Lex Mpati (President of the Supreme Court of South Africa).   (L/M09/R07)
Mi'raj Islamic News Agency (MINA)