Hamas to Unveil Amended Charter on 1 May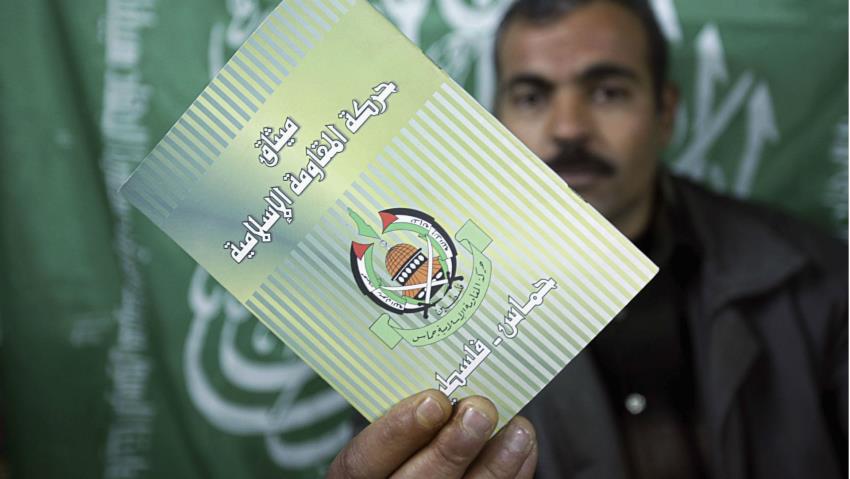 Leaked Hamas new charter removes anti-Jewish rhetoric.
Gaza City, 30 Rajab 1438/27 April 2017 (MINA) – Gaza-based Palestinian movement Hamas has said an amended version of its 1987 founding charter will be unveiled next on 1 May.
The Islamist movement said on its website that the announcement would be made by its Qatar-based chief Khaled Meshaal from Doha.
According to alaraby.co.uk, it is still unclear what amendments will be made, but analysts believe it might revise one of its most controversial clauses: the destruction of Israel and the establishment of an independent Palestinian state across the whole territories.
Israel designates Hamas as a "terroist group" and has fought protracted wars with the Islamist movement in its Gaza stronghold.
Hamas did not joing the Palestine Liberation Organisation (PLO) which advocates peace with Israel as part of a two-state solution.
It has said any talk of a ceasefire based on the establishment of a Palestinian state on 1967 boundaries would be temporary until it regains the whole of historic Palestine.
This principle could be amended or it might drop references to its ties with the outsed Egyptian Muslim Brotherhood, its parent organisation, experts said.
The Muslim Brotherhood was banned in Egypt after a military coup overthrew the Islamist government in 2013, jailing or killing thousands of members of the movement.
Qatar hosts some of the Muslim Brotherhood's leading figures and this has become a source of friction with some of Doha's other Gulf neighbours and Egypt.
Hamas' new charter follows elections in February – the results of which will be unveiled soon – which saw hardliner "spymaster" Yahya Sinwar replace the more moderate Ismail Haniya as Gaza leader.
He has not been named as a successor to Meshaal, who has completed the maximum two terms in office. Haniya is expected to replace the long-serving Hamas leader. (T/RS5/RS1)
Mi'raj Islamic News Agency (MINA)