For an Hour Israel Bomb Gaza, No Casualties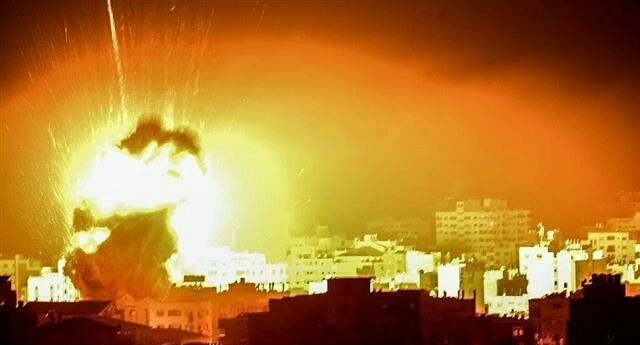 An Hour Israel Bomb Gaza, No Casualties (photo: Special)
Gaza, MINA – For an hour on Saturday night, Israeli forces reportedly bombarded the blocked Gaza Strip, but health officials said that there were no casualties from the attack.
Palestinian news agencies said Israeli air strikes targeted positions suspected of being owned by Hamas resistance movement in northern Gaza and deep in the enclave.
Israeli regime sources said the attack attacked Hamas naval facilities in the Mediterranean and two military complexes run by Gaza rulers, Press TV reported.
There has been no confirmation from Hamas and its affiliated groups.
Israeli bombardment relentlessly occurred after Hamas launched drone operations targeting Israeli military equipment stationed along the border with occupied Palestinian territory.
It also happened a day after Israel launched attacks on five positions inside Gaza.
The trigger for escalation was the killing of two Palestinian children who protested at the side of fence by Israeli troops on Friday. (T/Sj/P2)
Mi'raj News Agency (MINA)