ERDOGAN: TURKEY'S POSITION ON TERRORISM IS CLEAR, WE WILL FIGHT IT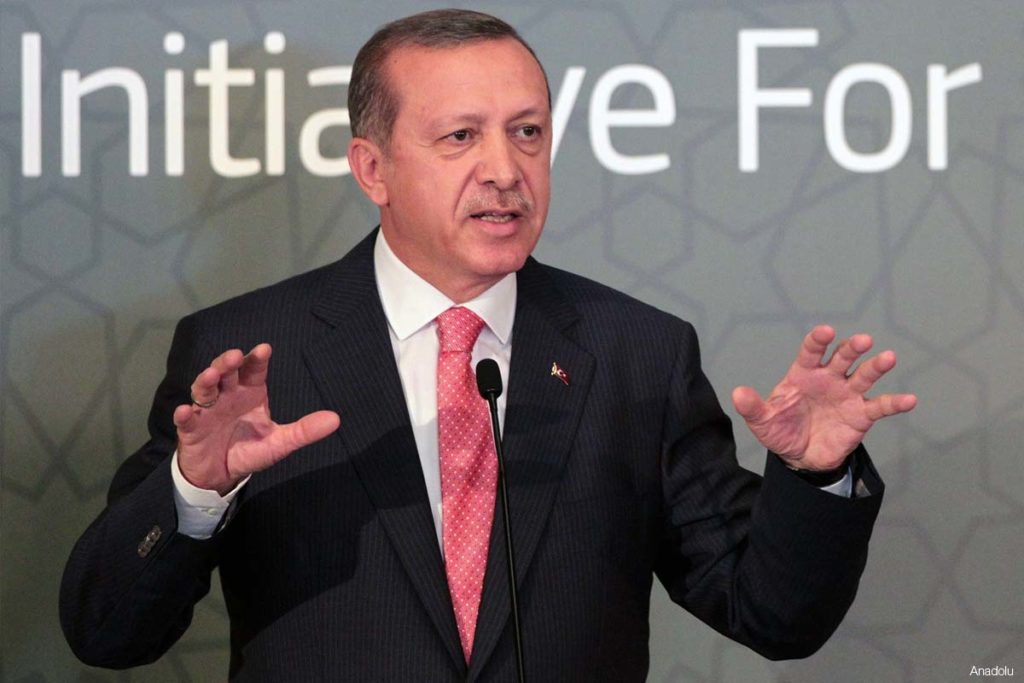 Ankara, 20 Dzulqa'dah 1435/15 September 2014 (MINA) – Turkish President Recep Tayyip Erdogan said that Ankara's stance against terrorism is clear, it is not possible to make any concessions on it, describing the sceptical allegations about the Turkish position, which have been circulated by some media outlets, as unfounded.
Speaking at the airport before heading to Qatar on an official visit, Erdogan said: "Turkey antagonises all the terrorist movements, and it fights the terrorist organisations and it also recognises the risks posed by other terrorist organisations outside Turkey." Middle East Monitor (MEMO) quoted by Mi'raj Islamic News Agency (MINA) as reporting, Monday.
He pointed out that the same Turkish position applies to foreign fighters, and stressing on Turkey's "continuing solidarity with its allies in this context, both nationally and internationally."
Erdogan stressed that he had expressed his country's views on Syria and Iraq at the NATO conference and during a meeting with his American counterpart Barack Obama, hoping that the next steps in the above-mentioned issues would bring about the desired results.
On the Turkish-Qatari relations, Erdogan said: "The vision of Turkey and Qatar of regional issues intersect dramatically and our bilateral relations have witnessed a very significant development in recent years, and the relations are growing day after day."
The trip to Doha is Erdogan's third foreign visit since he assumed the position of president; he also visited Cyprus and Azerbaijan.
Erdogan added: "When we come to the worrying developments in the region, our approach is to eliminate them and to protect peace and stability, same as Qatar's, as we look at our relationship with Qatar, as well as rest of the Gulf states, from a strategic perspective, and we have our positions on these issues," adding "the security and stability of the Gulf is no less important than our country's security and stability."
Erdogan referred to his recent visit to Qatar in December of last year, which he conducted when he was a prime minister, adding, "My dear friend the Emir of Qatar Al-Thani visited Turkey four times, the latest of which was when he attended my presidential inauguration ceremony."
Erdogan highlighted the importance of the tasks that will be undertaken by Turkish companies in preparation for the World Cup in 2022 that is set to take place in Qatar, from operations of building facilities and other preparations, including stadiums, subway lines and roads, noting that his visit will address the bilateral relations with Qatar in all aspects, especially regional issues.
Erdogan stressed on the continuation of close relations with Qatar, under his presidency, as it has always been during his government, pointing out that he is "heading to Qatar accompanied by ministers and MPs, and completely confident that effective and constructive results will be reached." (T/P002/R03)
Mi'raj Islamic News Agency (MINA)