BNPT Suggests Controlling Places of Worship, MUI Regrets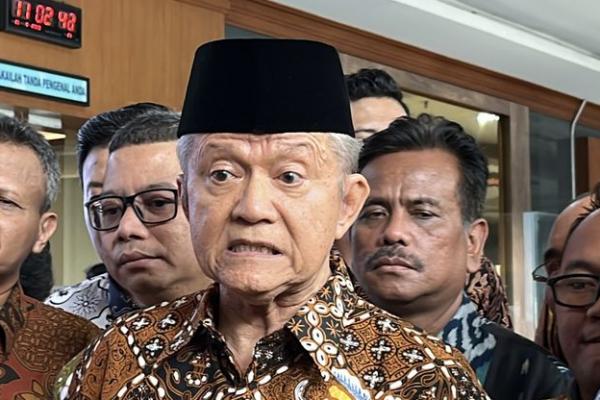 Deputy Chairperson of the Indonesian Ulema Council (MUI) Anwar Abbas (photo: special)
Jakarta, MINA – Regarding the suggestion that all places of worship be under government control by Head of the National Counterterrorism Agency (BNPT) Rycko Amelza, Deputy Chairperson of the Indonesian Ulema Council (MUI) Anwar Abbas regretted this statement.
He said the proposal was contrary to the 1945 Constitution and was a backward step.
"MUI deeply regrets the proposal made by the head of the BNPT which wants all places of worship to be under government control," Anwar told the media in Jakarta on Tuesday.
Buya Anwar said the proposal was contrary to the spirit of the 1945 Constitution in Article 29 paragraph 2 which says 'The state guarantees the freedom of every person to embrace their own religion and to worship according to their religion and belief'.
"And also contrary to the soul and spirit of Article 28E paragraph (3) of the 1945 Constitution which says that 'Everyone has the right to freedom of association, assembly and expression of opinion'," he said.
Anwar said Rycko's proposal was a backward step. Rycko's way of thinking is considered not in accordance with the democratic principles that have been established.
"So freedom of worship and opinion in Indonesia is a right protected by the constitution. "Therefore, the head of the BNPT proposes that places of worship be supervised and controlled by the government," he added.
This, he said, was clearly a step backwards and reflected a way of thinking and behaving that was inconsistent with the principles of democracy that had been painstakingly built and developed so far.
Buya Anwar believes that Rycko is a leader who does not prioritize rationality. He also said that Rycko did not have the spirit of Pancasila.
"The way of thinking and behaving that was conveyed by the Head of the BNPT is clearly not good and incorrect because it leads to a tyrannical and despotic style of leadership that prioritizes the security approach and ignores approaches that are more dialogical, objective and rational," he said .
"Leadership methods like this are usually used by people in authoritarian leadership and it is clearly not in accordance with the spirit and spirit of our country's philosophy and basic laws, namely Pancasila and the 1945 Constitution," he said.
BNPT previously proposed that the government control all places of worship in Indonesia so that places of worship do not become hotbeds of radicalism. BNPT reflects on foreign countries. (T/RE1/P2)
Mi'raj News Agency (MINA)