BNPT Invites Govt Agencies to Cooperate Tackling Terrorism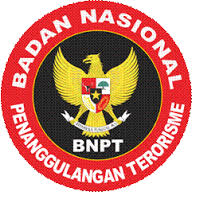 Jakarta, 19 Dzulqa'dah 1437 | 22 Agustus, 2016 (MINA) – The Head of National Counter Terrorism Agency (BNPT) Suhardi Alius invites government agencies to work together against terrorism in the country.
"The problem of terrorism is very complex, so it takes a cross-sectoral from stakeholders in handling it based on its duties and functions," said Suhardi in the Special Ministerial Coordination Meeting (Rakorsus) on Monday, Antaranews reported.
The Rakorsus followed by 17 ministerial agencies, started by the evaluation of International Meeting on Counter-Terrorism held on August 10, 2016 in Nusa Dua, Bali.
"One of the serious threat is terrorism in cyberspace. It can not be done by BNPT itself, but it takes other ministries, especially Ministry of Communications and Information Technology ," said Suhardi.
The 17 ministries are Ministry of Religious Affairs, Ministry of Law and Human Rights, Ministry of Communications and Information Technology, Ministry of Labour, Ministry of Social Affairs, Ministry of Education and Culture, Ministry of Interior, the Ministry of Youth and Sports, Center for Financial Transaction Reporting and Analysis, and National Army. (LP/R03/R04)
Mi'raj Islamic News Agency (MINA)