ZOABI APPEALS AGAINST ISRAELI BAN ON PALESTINIAN WOMEN ENTERING AL-AQSA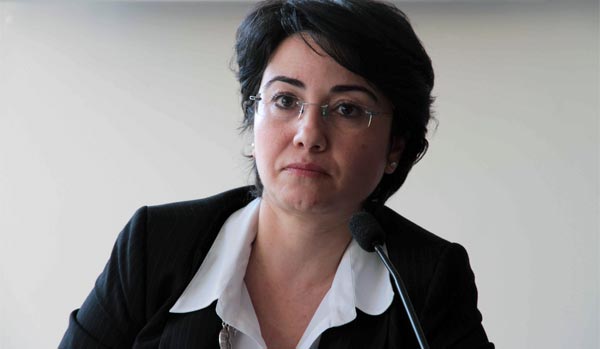 Tel Aviv, 23 Dhulhijjja 1435/17 October 2014 (MINA) – Arab Knesset Member Hanin Zoabi is to appeal against the Israeli police's ban on Palestinian women from entering Al-Aqsa Mosque, the minister said today.
The Anadolu news agency reported a statement for Zoabi saying she had informed the Israeli police of her plan to appeal to the Israeli court against the "arbitrary" banning of women from entering the mosque.
She did not disclose with which court she was planning to file the appeal, but the process starts by filing an appeal to the magistrate court, then to the district court then to the High Court, Middle East Monitor (MEMO) quoted by Mi'raj Islamic News Agency (MINA) as reporting, Friday.
Zoabi described Israel's ban on Palestinian women entering Al-Aqsa Mosque as a "dangerous precedent", noting that the reason behind banning them is their role in "facing the settlers' desecration of the mosque" in recent months.
For more than two months, Israeli police have banned women from entering the mosque from time to time. "They [Palestinian women] formed the front defence line against the Israeli violations and aggression on Al-Aqsa Mosque," Zoabi said.
The Knesset member said she had sent a written letter to the Israeli Minister of Internal Security Yitzhak Aharonovich informing him of the "violations" committed by the Israeli police and Israeli border guards against women around and inside the holy site.
She noted in her letter that the violations and aggression on Palestinian women and banning them from entering into the mosque "undermines and ignores" their freedom. She also stressed that the lack of punishment against aggressors is a "green light" for more violations.
For about two months, the Israeli settlers, including extremist officials such as Knesset Deputy Speaker Moshe Feiglin have stormed Al-Aqsa Mosque on almost a daily basis.
Palestinians remain inside the mosque trying to prevent such aggressions, but the Israeli police and occupation forces took measures to secure the settlers including preventing women and men under the age of 50 from entering Al-Aqsa's grounds.
Yesterday, 20 Palestinians, including women, were wounded in clashes in the mosque and seven others were arrested, including minors. (T/P3/R01)
Mi'raj Islamic News Agency (MINA)