This Muslimah Spends Her Weekend to Visit Libraries and Tell The Truth of Islam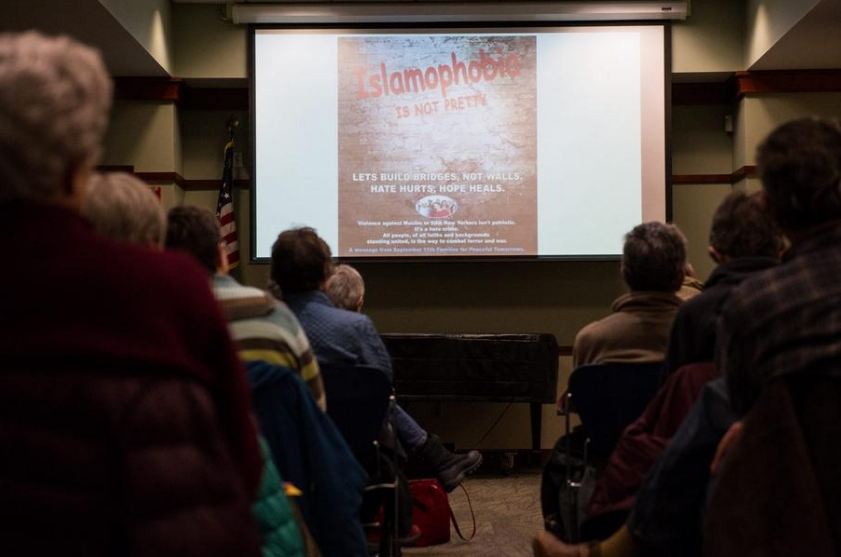 Boston, 23 Muharram 1438/24 October 2016 (MINA) – To combat the stereotyping and fear of Islam, Shaheen Akhtar, interfaith liaison at Wayland's Islamic Center of Boston, has spent her weekends over the past year visiting libraries and community centers around MetroWest to deliver "A Conversation with Our Neighbors," an ongoing talk introducing the core tenets of Islam and giving locals a chance to ask questions they may have about the religion.
On Sunday, Akhtar took the talk to Natick's Morse Institute Library to continue her educational tour, Metro West Daily reported.
"Compassion represents the true spirit of Islam" Akhtar said. "If I cannot soften my heart for the other, if I cannot acknowledge the otherness of the other, if I cannot embrace our common humanity and if I cannot respect the sanctity of every human life then I need to reflect and ask myself am I worthy of the designation of Muslim?"
Much of the program involved a brief history of Islam and its Abrahamic roots in Judaism and Christianity. But shifting to politics, Akhtar contrasted the religious teaching of Islam with the violent politics of ISIS and cultural differences of predominately Muslim nations.
"We always hear this refrain of where is the Muslim condemnation (of terror)? Of course we denounce these heinous acts, it grieves us to see loss of lives," she said. "But somehow this all gets linked to Islam as if Islam is inherently a violent religion. In the battle against ISIS only the radicals should be the enemy, not Islam and all Muslims."
During a Q&A, several audience members were concerned about topics often talked about but rarely defined in the mass American media, such as Sharia Law.
Sharia Law, the general set of rules and teachings Muslims follow as part of their religion, has often been depicted by American politicians as a dictatorial set of rules extremists want to instate. However, Akhtar said a major tenet of Sharia is for Muslims to follow the law of the land as written in their country and said there is no conflict between the U.S. Constitution and Sharia. So long as freedom of religion is allowed, Sharia and American law do not clash in any way.
Akhtar also cited countries like Saudi Arabia that impose unique laws on its citizens, such as banning women from driving cars – which has no connection to Islamic practices in the rest of the world.
"Islam is a global religion," she said. "We all need to make a distinction between cultural practices and what are the teachings of Islam."
Some residents, such as Maureen Nguyen, a parishioner at St. Paul's Episcopal in Natick, said she was excited the event was held and hoped to see more about Islam taught in schools so people better understand the religion.(T/R04/R03)
Mi'raj Islamic News Agency (MINA)