Statement of Jama'ah Muslimin (Hizbullah) on Military Coup in Turkey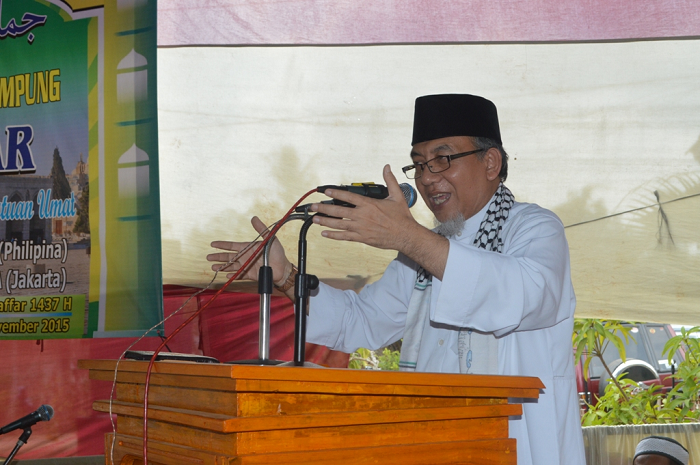 Concerning to the military coup in Turkey against the government of President Recep Tayyip Erdogan, we  Jama'ah Muslimin (Hizbullah) declare statements as follows:
We saddened by the attempted coup by the military against the legitimated government under the leadership of President Recep Tayyip Erdogan. The coup is an injustified deprivation of power, whatever it is carried out by the military nor civilians. The government led by a leader who is trusted by the people is a legitimated government.
President Recep Tayyip Erdogan leads Turkey based on the values ​​of justice and has brought Turkey into a modern state with good economic and military power. While many countries in the world, including European countries hit by and political economic crisis, Turkey can leap to be a country country with the highest economic growth in the world.
Turkey under Erdogan's leadership serves as good example for all countries in the world that Islam is not the threat, but a blessing and a source of strength that encourages a nation achieving its glory and triump.
Just leaders is not only required by the Turkish people but also by all citizens of the world. Leaders who have a strong commitment to justice will not be eager to seize power nor make mischief on earth;
We grateful that Allah Subhanahu Wa Ta'ala has saved Turkey from the calamities of the coup carried out by splinter of the country's military;
We call on Muslims in general and Turks especially to be more alert to any potential threats coming from within and outside of the country who are trying to spread slander to undermine the leadership of Turkey as well as to divide the nation;
May Allah Subhanahu Wa Ta'ala keep the Muslims and Turks to maintain mutual respect, preserve and protect each other, regardless of any religious, ethnic, or cultural. Allahumma Aamiin.
Jakarta, 12 Shawwal 1437 H / July 17, 2016 M
IMAAMUL MUSLIMIN
(R03/NMT)
Mi'raj Islamic News Agency (MINA)