PALESTINIANS RAISE CONCERNS OVER DANGERS FACING AL-AQSA MOSQUE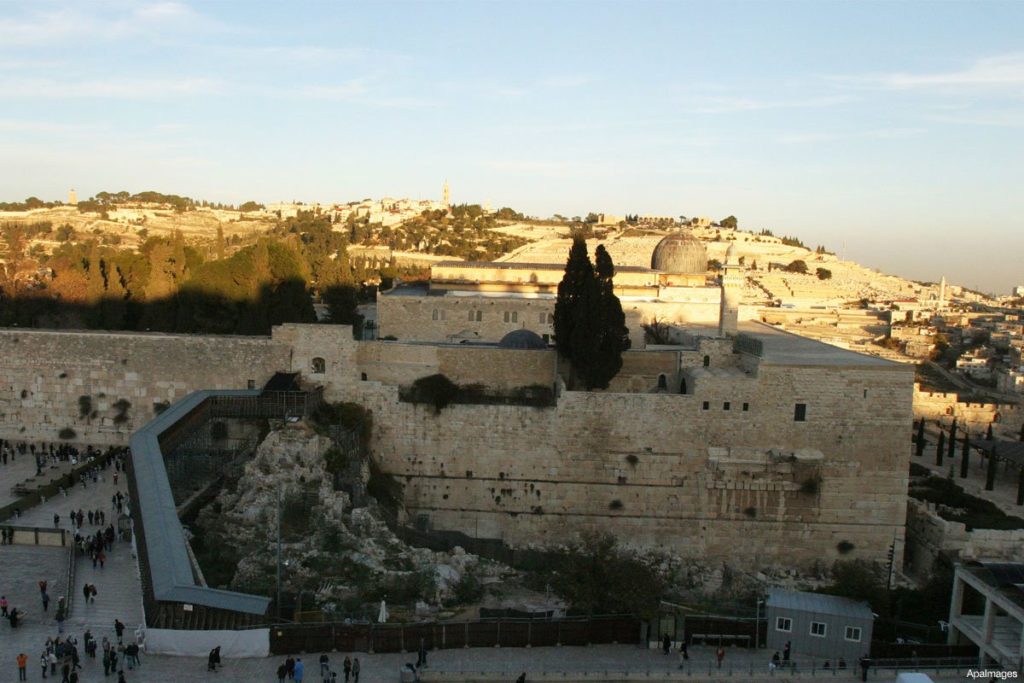 Occupied Jerusalem, 21 Rabi'ul Awwal 1436/11 January 2015 (MINA) – After the announcement of a thwarted attempt to bomb the Dome of the Rock, Palestinian Minister for Jerusalem Affairs Adnan al-Husseini announced Palestinian fears regarding the dangers facing Al-Aqsa Mosque, Felesteen newspaper reported on Friday.
Al-Husseini blamed the Israeli occupation authorities for all dangers facing Al-Aqsa Mosque and the other facilities in the Al-Aqsa compound, including the Dome of the Rock, Middle East Monitor (MEMO) quoted by Mi'raj Islamic News Agency (MINA) as reporting.
In its weekly supplement, the Israeli Hebrew newspaper Yedioth Ahronoth reported on Friday that the Israeli intelligence agency Shabak had thwarted an attempt to bomb the Dome of the Rock by and American migrant.
Speaking to Palestine newspaper, Al-Husseini did not rule out such an outrage happening and said that this was not the first attempt. "Many similar attempts planned to target the Dome of the Rock or the main Mosque in Al-Aqsa sanctuary were revealed and thwarted," he said.
He held the Israeli authorities responsible for these attempts because they protect the "extremist settlers when they break into Al-Aqsa Mosque and its compound."
Asked whether the Yedioth Ahronoth report would pave the way for a real attack on the Mosque, Al-Husseini replied: "Yes, this is part of the plan and the daily raids of the settlers into the sanctuary of Al-Aqsa Mosque and performance of Talmudic rituals are all part of the plan." He stressed that the end of the chaos in Jerusalem would only come about with the end of the occupation.
The minister said that the residents of the holy city are insisting on an end to the occupation and called upon Arab and Islamic states to support the aspirations of the Palestinians in Jerusalem.
On his part, the director of Al-Aqsa Association for Endowments and Islamic Heritage, Amir al-Khatib, derided the news about aborting an attempt to bomb the Dome of the Rock.
"This is just to show that the Israeli occupation is the protector of the Mosque and its facilities," he said, "while in fact, it is occupying it."
Speaking to the Palestinian newspaper, Al-Khatib said that Al-Aqsa Mosque has been under the Israeli occupation since 1967 and the only demand for the Palestinians is the end of this occupation.(T/R05/R04)
Mi'raj Islamic News Agency (MINA)