Pakistan's Official: Islam Gives Respect To Women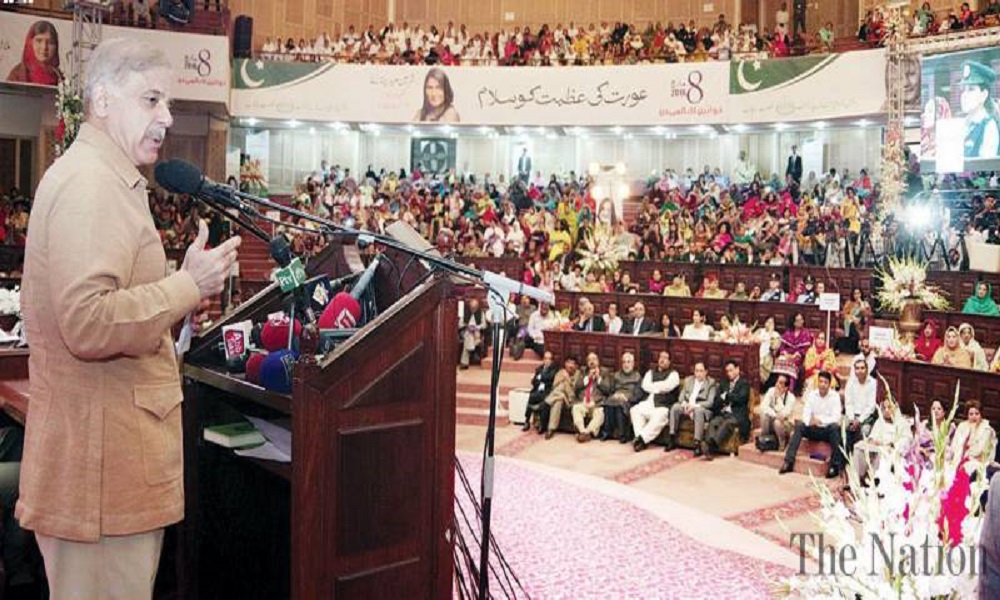 Lahore, 1 Jumadal Akhir 1437/10 March 2016 (MINA) – Shehbaz Sharif, chief minister of the Punjab province of Pakistan, reaffirmedon Tuesday, on the Women's Day, his commitment to the fight for women's due status.
"This historic day demands that we should pledge to bring change in our attitudes and approach and give due status to the women," the chief minister said at a function here yesterday, International Islamic News Agency (IINA) quoted by Mi'raj Islamic News Agency (MINA) as reporting.
He stated that women make half of the population of Pakistan and the goal of country's development cannot be achieved without their practical participation.
"Pakistani women are talented and have proved their mettle in all walks of life. Men and women will have to march forward for making Pakistan an Islamic welfare state in accordance with the ideals of founders of the country," said the CM. Shehbaz said that intolerance and extremism have created chaos in the country. "We have to face these challenges while seeking guidance from the teachings of Islam, and the life of the Prophet (peace be upon him).
Provincial Ministers Begum Zakia Shah Nawaz, Dr Ayesha Ghaus Pasha and Hameeda Waheed ud Din, legislators, diplomats of China, Britain and other countries and a large number of people attended the function.
Highlighting the status of women, Shehbaz Sharif said Islam has laid great stress over the respect of women.
He also gave a reference of a Hadith Paradise is under the feet of mother that enhances dignity of woman. "Unfortunately, attitudes of intolerance have caused great loss to our society," he added.
Sharif also pointed out towards the harsh ideas about women empowerment, saying that giving the women their rights and dignity is purely according to the Islamic teachings. "We have to bring change in our attitudes and approach," said Sharif, adding that scholars must play their due role in highlighting the respect for women in their sermons.
"Women have worked shoulder to shoulder with men in the development of Turkey, Indonesia, Jordan, Malaysia and other Islamic countries. But, in our country which is known as Islamic Republic of Pakistan, resistance against the women participation in the process of development is 'inappropriate'."
He stressed that Pakistan could only march forward with participation of women in the country's development process. "It is need of the hour that participation of women in practical field should be ensured." (T/P006/R04)
Mi'raj Islamic News Agency (MINA)