Pakistan Ambassador Invites Journalists to Promote Tourism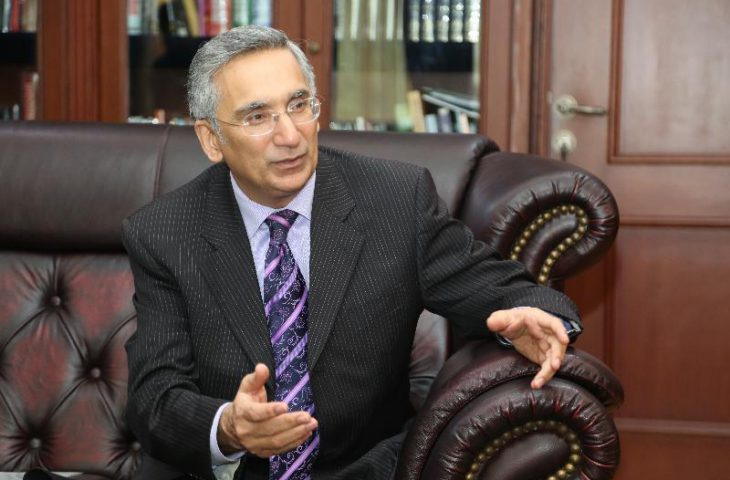 Jakarta, 22 Ramadan 1437/27 June 2016 (MINA) – Pakistan's Ambassador to Indonesia, Mohammad Aqil Nadeem, Monday, invited journalists of Indonesia Muslim Brotherhood Journalists Assosiation (PJMI) to introduce touristm in the country.
"In the last two years, the security situation in Pakistan is very conducive. People in our country are very appreciative and respectful  to Indonesians. We feel that you are our close relatives. Therefore, we are pleased to welcome your visit, "said Aqil Nadeem in front of journalists and owners of travel agency in Jakarta.
Meanwhile, the chairman of PJMI, Muhammad Antony said his association wanted to jointly develop tourism in the OIC countries member to know each other and gain beneficial information.
"We recognize Pakistan only from the media. Many of them told negative about the country. However, with our presence here, with the exposure of the Pakistan embassy, ​​we got accurate information about Pakistan. Hopefully a lot of people of Indonesia can visit there, "said Antony.
The Guardian released what it described as "The top five tourist sites in Pakistan" in order to help the country's tourism industry.The five sites included Taxila, Lahore, The Karakoram Highway, Karimabad and Lake Saiful Muluk.
To promote Pakistan's unique and various cultural heritage, the Pakistan launched the "Visit Pakistan" marketing campaign in 2007. This campaign involved various events throughout the year including fairs and religious festivals, regional sporting events, various arts and craft shows, folk festivals and several openings of historical museums.
In 2009, The World Economic Forum's Travel & Tourism Competitiveness Report ranked Pakistan as one of the top 25% tourist destinations for its World Heritage sites. Ranging from mangroves in the South, to the 5,000-year-old cities of the Indus Valley Civilization which included Mohenjo-daro and Harappa.
Pakistan's tourism industry attracted an estimated of 1.1 million foreign tourists annually in 2011 and 2012 contributing $351 million and $369 million respectively.[6] Before declining to 565,212 in 2013 which contributed only $298 million.
In 2014, Pakistan received 480,000 foreign tourists contributing $285 million. By comparison, Pakistan's domestic tourism industry is estimated at 50 million domestic tourists who travel within the country on short trips usually travelling between May to August. (L/R03/P04)
Mi'raj Islamic News Agency (MINA)