ISRAELI SETTLERS CHOP DOWN 300 OLIVE TREES SOUTH OF HEBRON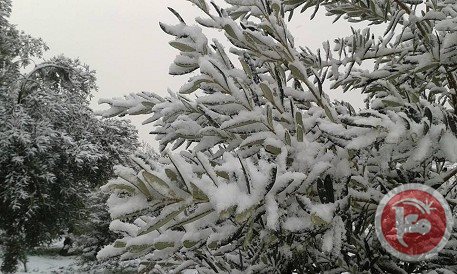 Hebron, 20 Rabi'ul Awwal 1436/11 January 2015 (MINA) –  Israeli settlers carried out the second attack of the day on Palestinian farmers south of Hebron and chopped down about 300 olive trees, Friday night.
Coordinator of a local popular committee against Israeli settlements and the separation wall, Ratib al-Jubour said that the settlers who carried out the attack came from the nearby Jewish-only settlement of Susiya.
He said that they came at night and used the cover of the storm sweeping across the region to carry out the attack, Ma'an News Agency quoted by Mi'raj Islamic News Agency (MINA) as reporting.
He added the attackers chopped down about 300 olive trees, each of which had been planted between three and seven years ago. He said that the trees belong to the Shatat, Dawood, and Halabi families.
Earlier on Friday, settlers chopped down 45 olive trees in the Shaab al-Butm area on the outskirts of Yatta south of Hebron.
Since 1967, approximately 800,000 olive trees have been uprooted in the occupied West Bank, according to a joint report by the Palestinian Authority and the Applied Research Institute Jerusalem.
The olive industry supports the livelihoods of roughly 80,000 families in the occupied West Bank.
Settler violence against Palestinians and their property in the occupied West Bank is systematic and ignored by Israeli authorities, who rarely intervene in the violent attacks or prosecute the perpetrators.
As of mid-December, there had been 320 incidents of settler violence against Palestinians in the occupied West Bank in 2014, according to the UN Office for the Coordination of Humanitarian Affairs.(T/P008/R04)
Mi'raj Islamic News Agency (MNIA)