Bangladesh Asks for Financial Support from OIC to Help Rohingya Refugees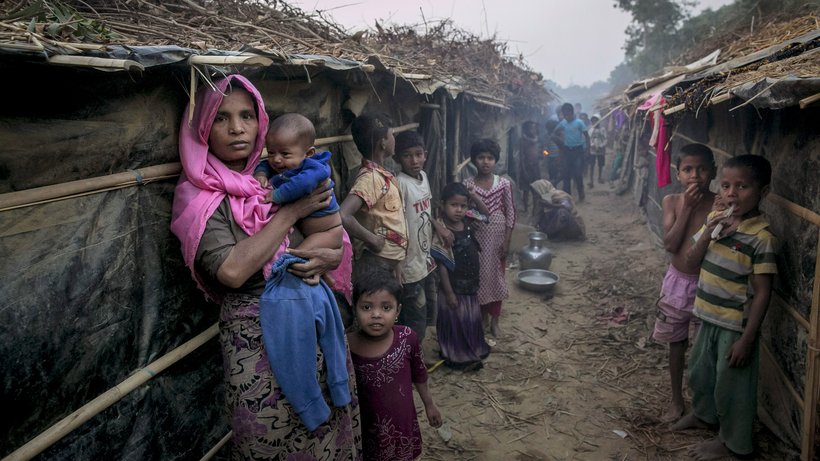 Dhaka, MINA – Bangladesh has asked for more financial support from member countries of the Organization of Islamic Cooperation (OIC) and the Gulf States to help Rohingya refugees in the country, said an official at Cox's Bazar.
Refugee Relief and Repatriation Commissioner Mizanur Rahman, who is the Bangladesh government representative in Cox's Bazar, had this to say in a telephone interview with Arab News on Thursday.
"We urge the delegation to get more funding from the Gulf countries and OIC members," Rahman said.
He added that the delegation wanted to know the latest situation of the Rohingya in Cox's Bazar, especially in the context of the latest funding crisis.
"The delegation promised to stand by the government of Bangladesh," he said.
The delegation also included representatives from Gulf aid agencies, such as from Kuwait and Qatar, which have been helping the welfare of the Rohingya, he continued.
Since early June, World Food Program assistance to Rohingya refugees in Bangladesh has been cut to $8 per month, or 27 cents per day. The UN agency, citing a lack of funds, first reduced the allotment in March from $12 to $10.
The cuts affect more than 1 million Rohingya fleeing deadly violence and persecution in neighboring Myanmar. Most fled to neighboring Bangladesh to escape military action in 2017.
OIC Secretary General Hussein Brahim Taha, who visited the refugee camps in May, said the Rohingya issue was the agency's top priority.
The delegation's visit this week was organized by UNHCR to address the latest Rohingya funding crisis, said Mia Mainul Kabir, director general at the Bangladesh Ministry of Foreign Affairs in charge of Myanmar.
"This is aimed at speeding up funding for the Rohingya as the recent funding crunch has forced the World Food Program to cut its monthly food aid," said Kabir.
Although many donors have come in with funds, WFP Director in Bangladesh Dom Scalpelli said last month that what has been received is "not enough." (T/RE1/P2)
Mi'raj News Agency (MINA)