ABBAS ARRIVES IN FRANCE FOR TALKS, ANTI-TERROR MARCH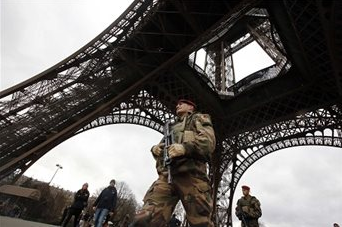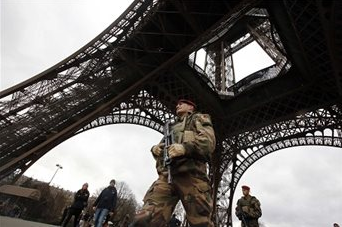 Paris, 20 Rabu'ul Awwal 1436/11 January 2015 (MINA) – President Mahmoud Abbas Sunday arrived in Paris to meet with his French counterpart François Hollande and take part in the march to protest the attack on the French satirical magazine Charlie Hebdo and express solidarity with French population.
Abbas is scheduled to meet with Hollande around noon, right before joining the march which will be attended by several other world countries' leaders, Wafa News Agency quoted by Mi'raj Islamic News Agency (MINA) as reporting.
Speaking over the phone with Hollande on Sunday, Abbas had expressed his sorrow over the terrorist acts that have recently hit France, 'the country of freedoms and coexistence', claiming innocent lives.
'At this solemn moment of tragedy our hearts and minds are with you in the face of terrorism that has no religion," Abbas said. "Palestinians are pained by what has taken place."
Abbas expressed his firm belief that "Islam is nothing related to these criminal acts" and that "confronting violence, racism and hatred requires the broadest possible cooperation in various aspects, including deepening the dialogue among religions and cultures."
Earlier Wednesday, at least 12 people were killed when masked gunmen stormed the offices of the French satirical newspaper Charlie Hebdo in Paris.
Meanwhile on Friday, another attack took place in eastern Paris; 'Five people were killed Friday in a police raid on a kosher supermarket in eastern Paris, where a gunman had earlier taken a number of hostages [and shot four of them]. The gunman, who was killed by police was believed to have been responsible for the killing of a policewoman in a southern suburb of Paris on Thursday,' according to Haaretz news.(T/P008/R03)
Mi'raj Islamic News Agency (MINA)