YEMEN'S MUSLIM BROTHERHOOD CONDEMNS ARREST OF ITS LEADERS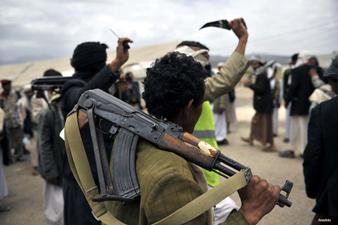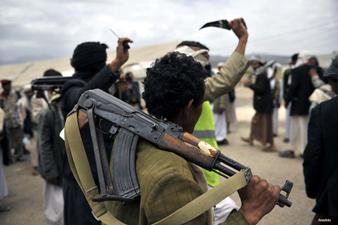 Sana'a, 27 Shawwal 1436/12 August 2015  (MINA) – The branch of the Muslim Brotherhood in Yemen condemned on Sunday what it described as the "continuing barbaric and aggressive criminal actions" against its leaders and members by Shia Houthi rebels. "
The Houthis' actions have exceeded all norms and values inherent in the Yemeni people," said the Islah Party, "including the arrest of women."Middle East Monitor (Memo) quoted by Mi'raj Islamic News Agency (MINA)  as reporting.
According to the statement, the Houthis have arrested Dr Abdul Razzaq Al-Ashwal, Dr Muhammad Edeil, Dr Abdullah Al-Samawi, Dr Mohammed Bakri, Ali Hadmah and Hamid Alqaada. Prominent women who have been detained include Ummat Essalam Haj, Samira Al-Sho'ur, Thekra Sneidar, Fatimah Harbah and Yousra Mqarmi.
The party called on Houthi militants and the security agencies working with them to release the kidnapped individuals immediately. Islah also urged human rights groups as well as local, regional and international organisations and civil society to stand united against "Houthi tyranny" and to act quickly to release the detainees.
Houthi gunmen apparently arrested three female leaders of the Islah Party, and held them in a police station in the capital, Sanaa, only hours after they arrested Minister of Technical Education Al-Ashwal. (T/P002/R03)
Mi'raj Islamic News Agency (MINA)