MEDICAL EQUIPMENTS ARRIVING AT INDONESIA HOSPITAL IN GAZA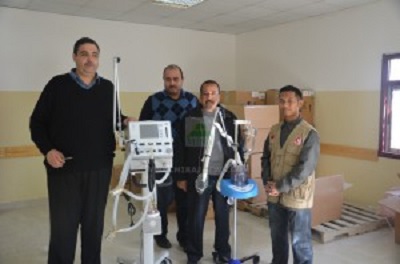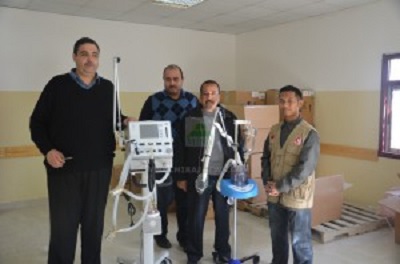 Gaza, 26 Safar 1436/19 December 2014 (MINA) – Medical equipments ventilator and Nebulizer are arriving at Indonesian Hospital in Gaza, Palestine.
"The equipments arrive three weeks after a sign of contract with the supplier. "Said Muhammad Ghulam Ramdhani, one of the MER-C volunteers in Gaza on Thursday.
Ghulam explained, the first item has arrived from a dozen items that are needed. "We are still waiting for other items," he said.
He also expected other medical equipments would soon arrive, even though the situation is very difficult to enter Gaza.
The supplier of ventilator and Nebulizer, Taufeek Al-Kereem said he had to spend extra costs to enter these tools into Gaza.
Taufeek stated that it was an honor to work with colleagues from Indonesia. He would do his best effort for Indonesia hospital which was donated by the people of Indonesia for Palestinian people in Gaza.
Nebulizer is a tool for changing the fluid (medicine) into a very fine vapour that can be inhaled into the respiratory tract and lungs to patients with asthma and shortness of breath.
While the ventilator is used to help patients' breath by pumping air into the lungs and monitoring the exhaled air.
Indonesian Hospital is anoctagonal building founded by Medical Emergency Rescue Committee (MER-C) and supported by Indonesian people.
This phisical building of the Hospital has finished.  The Hospital will operate early next year.
The Hospotal is a help from Indonesian people from Sabang to Merauke who work together to provide the best effort for their brothers in Palestine. (L /P009/R03)
Mi'raj Islamic News Agency (MINA)