Indonesia Passes Law on Chemical Castration, Death Againstnst Child Sex Crime Convicts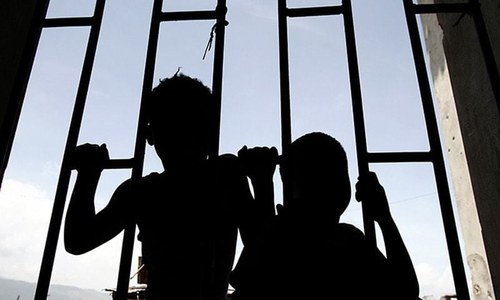 Jakarta, 12 Muharram 1438/13 October 2016 (MINA) – Xinhua Indonesian parliament on Wednesday passed a government-initiated bill into law, enabling chemical castration and death penalty against adults committed in child sex crime.
All ten factions in Indonesian parliament approved the regulation in lieu of law initially issued by President Joko Widodo to respond rampant child sex crime in the country, intended to create deterrent effect against child abusers and to prevent reoccurrence of such a crime.
"Hopefully, the law would support the creation of a safer environment for children," Xinhua quoted Women and Children Empowerment Minister Yohanna Yambise who was at presence in the enactment session as saying.
Through the law, the judges were allowed to issue castration sentence against convicts proved of guilty in sex crime against children. The castration would be conducted by injecting particular chemical substance to reduce their libido.
The law also allows authorities to implant microchip in the convicts' body to monitor their movements after they served their prison period.
In a severe child sex crime-related case, judges were also allowed to sentence the convicts up to death penalty.
Perpetrators below legal age of 18 years old were exempted from the law. They would be obliged to undertake rehabilitation period in facilities endorsed by the authorities.
Demands for harsher punishments against child sex offenders mounted earlier this year following rampant sex assaults against children with many of them involving serial pedophiles.
With the enactment of the law, Indonesia officially joined a group of nations, including Poland and a number of states in the United States, allowing the use of chemical castration against child sex crime perpetrators.
South Korea became the first Asian country to approve the sentence in 2011. (T/R07/R01)
Mi'raj Islamic News Agency (MINA)