Pakistani Ambassador: We Always Support Palestine and Kashmir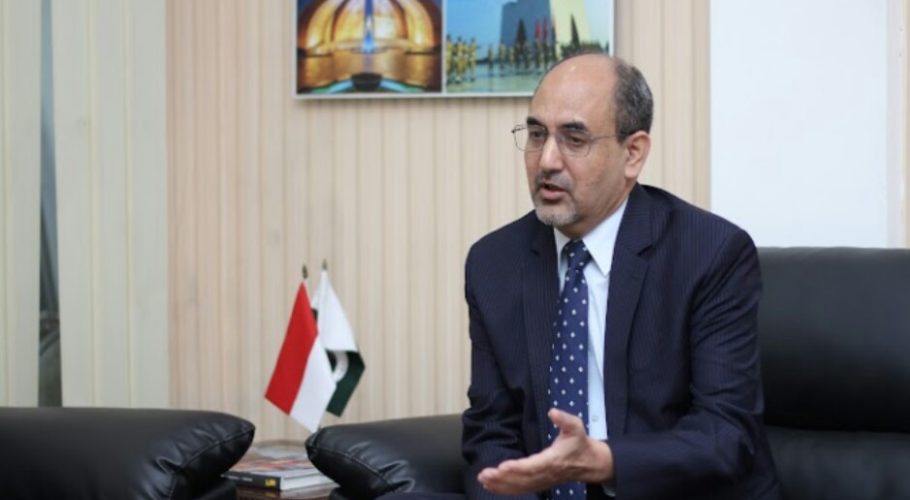 Ambassador of Pakistan to the Republic of Indonesia, Democratic Republic of East Leste and ASEAN Muhammad Hassan. (Photo: MINA)
Jakarta, MINA – The Ambassador of Pakistan to the Republic of Indonesia, the Democratic Republic of East Leste and ASEAN Muhammad Hassan said his country would always support the struggle of the Palestinian and Kashmiri people.
"We will always support Palestine and Kashmir. So, we will never leave them and will continue to support them until they get their rights," said Hassan to MINA during the Pakistan Day commemoration at the Pakistan Embassy, ​​Jakarta on Thursday.
"The part that is very unfortunate especially for the people of Kashmir and that is also experienced by the people of Palestine is that in 1947 Pakistan became independent while Kashmir and Palestine were occupied," he said.
"Pakistan as a country has adopted the principle of supporting the struggle of the Palestinian people and providing moral, political, and also diplomatic support to the people of Kashmir. We will continue to do so because this is not just a kindness from Pakistan to anyone, it is a moral right and a decision taken by Pakistan," he added.
"We cannot leave Palestine because, you know, the whole world is against the occupation and we stand with them (Palestine)," said Hassan.
Pakistan Day is celebrated the passage of Pakistan's first Constitution during the transition of the Dominion of Pakistan to the Islamic Republic of Pakistan on 23 March 1956, making Pakistan the first Islamic republic in the world.
The day is also observed to celebrate the passing of the Lahore Resolution by the Muslim League in Minar-e-Pakistan, which called for the establishment of an independent sovereign state originating from the Muslim-majority provinces located in the Northwest and East of British India on 23 March 1940. (T/RE1)
Mi'raj News Agency (MINA)