Myanmar Fines Two Pakistanis for Giving Mosque Sermons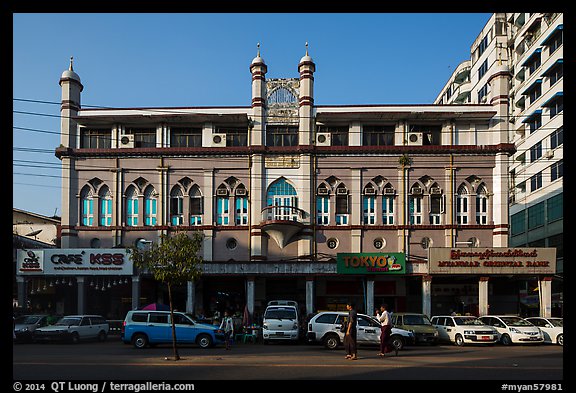 Yangon, Myanmar, 28 Syawwal 1437/02 August 2016  (MINA)  –  A Myanmar court has fined two Pakistan nationals around $85 each for giving sermons at mosques in the commercial capital of Yangon.
The father and son, due to be deported Monday evening, were detained over the weekend amid a spike in the number of cases of religious intolerance in the country, with several mosques and religious buildings attacked in the last month alone.
Officials from the country's official Muslim body have insisted that the men did little more than visit the mosques and conduct sermons, calling the arrests an oppression of the right to prayer.
Amed Zulfiqar, 63, and Amed Saifullah, 29, were sentenced Monday under the Immigration Law by a Tarmwe Township court, which offered them the choice of a fine of 100,000 kyats each or one-year imprisonment.
The secretary-general of the country's official Muslim body, the Islamic Religious Affairs Council Myanmar, told Anadolu Agency they paid the fine.
"Police escorts them to the hotel and then airport to leave the country this evening," Tin Maung Than said by phone.
"He talks about religion and peace at the mosque, and got fined and deported. What a shame," he said.
The duo was arrested after arriving in the commercial capital July 26, and giving sermons in Panbetan, Kyauktada and Mingala Taungnyunt Townships without seeking permission from authorities.
Tin Maung Than told Anadolu Agency on Sunday that the duo — one of whom he referred to as "Saya Gyi" (Master) suggesting he is a cleric — had visited mosques in Yangon, but did nothing wrong.
"They are Muslims. Therefore they visit mosques. They pray together with Burmese [Myanmar] Muslims, and gave sermons, as they were requested to," said Tin Maung Than
He added that a township-level official from the Ministry of Religious Affairs and Culture had asked the council to stop them from visiting the mosques.
"No official permission is needed for giving sermons. Praying and giving sermons at mosques is the right of a Muslim," he said, calling the request "a form of oppression."
Muslims in Myanmar make up just 2.3 percent — a figure that does not include the around 1.09 million mostly Rohingya Muslims in western Rakhine State who were not enumerated in last year's census.
Anti-Muslim sentiment has been on the rise in the predominantly Buddhist country since communal violence between Rakhine Buddhists and Rohingya Muslims broke out in western Rakhine State in mid-2012 and spread to other parts of the country.
Rights groups have urged the government to probe the recent destruction of Muslim religious buildings in the country, and bring justice to victims of religiously motivated violence.
In the past month, a mob has partially destroyed a mosque, a school, a Muslim dwelling, a building under construction — which villagers had accused of being an illegal religious school — in the southern Bago region, and set fire to another mosque in Myanmar's north and razed it to the ground. (T/R07/R01)
Mi'raj Islamic News Agency (MINA)