PALESTINIANS FURIOUS ABOUT ARABS VISIT TO ALQUDS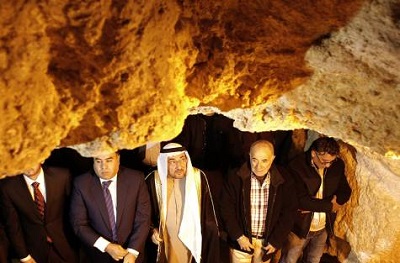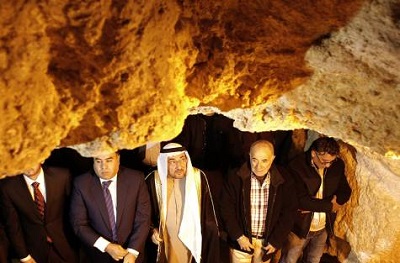 Ramallah, 21 Rabi'ul Awwal 1435/12 January 2015 (MINA) –   Jerusalemites strongly believe that Arab and Muslim visits to occupied Jerusalem and Al Haram Al Sharif should be suspended with immediate effect, as they should come to the holy city as liberators not as visitors.
Jerusalemites argue that visits to occupied Jerusalem under the status quo perpetuates the occupation, legitimises the occupying power and normalises relations with the oppressor, views confirmed by people interviewed by Gulf News.
Arab visitors need Israeli permission to enter occupied Jerusalem and Al Haram Al Sharif. "The Israeli permission is the ultimate problem with the visits," said Khalil Tafakji, who heads the Maps Unit at the Orient House in the occupied east Jerusalem, gulfnews quoted by Mi'raj Islamic News Agency (MINA).
"If Arabs were granted access to the holy city without the interference of Israel, we would not have any objections to the visits." Orient House is the occupied Jerusalem headquarters of the Palestine Liberation Organisation.
The Israeli regime accepts some Arab and Muslim visits to occupied Jerusalem and the necessary permissions are issued by Israeli authorities. "Arab and Muslim visitors who fundamentally accept Israel as a matter of fact on the ground basically agree to the [claimed] Israeli sovereignty over the holy city," he said.
Jerusalemites in particular and Palestinians in general are waging a fierce confrontation against Israel to oppose Israeli claims to occupied Jerusalem. "The timing of Arab and Muslim visits is critical and gives the Israelis huge room to make the world buy their rhetoric," said Tafakji.
Entry into occupied Jerusalem also guarantees the visitor access to the rest of Israeli-claimed territory, including the Mediterranean city of Tel Aviv. "What else can this be named if not normalisation with Israel?" he said.
Fakhri Abu Diyab, a member of the Higher Committee in Defence of Jerusalem said Israel provides the visitor with a visa on a separate piece of paper so that no stamps printed are on the visitor's passport. The document obliges visitor to adhere to Israeli laws in territory it controls.
"This is a direct recognition of Israel and its occupation of the holy city," he said. "We do not want Arabs to come to [occupied] Jerusalem as visitors if it means forgetting and ignoring oppression and occupation. We want them to come as liberators."
Jerusalemites argue that Arab visits to other Palestinian territories are different from visiting occupied Jerusalem because Israel requires indirect recognition of its occupation over the holy city from the visitors simply by getting Israeli permission to enter occupied Jerusalem.
He said that Jerusalemites have evaluated Arab and Muslim visits and concluded that they were useless politically, economically and morally. "Jerusalemites do not benefit at all from those Arab and Muslim visits," he stressed. "The Arab visitor should be aware of the fact that the authority that grants him entry permission and supervises his exit is the Israeli police officer and then decide by himself."
He said Jerusalemites anticipate the rate of the Arab and Muslim visits to Jerusalem will increase. "To us, this is a scary issue as Israel will make the maximum benefit out of such an increase," he said. Apart from diplomatic and political gains Israel makes out of those visits, the regime greatly benefits financially, as visitors pay for their visas, entry and exit fees to Israel and even pay for entrance to Al Haram Al Sharif.
Mazen Abu Qalbain, a Jerusalem activist, wondered why Muslims were not treated in Al Haram Al Sharif the way Christian visitors to the Church of Nativity in Bethlehem are. He said Christians from around the world have free and unrestricted access to the church.
"Israel sends a clear message to the Palestinians, the Arabs and the Muslims that Jerusalem is theirs and that they are not ready to give up even a small part of it to the Muslims. According to them, those interested in visiting Al Haram Al Sharif should recognise Israeli sovereignty and occupation over the holy city and adhere to the Israeli rules and regulations and apply to get the necessary Israeli entry permits," he said.(T/P009/R03)
Mi'raj Islamic News Agency (MINA)