Israeli Occupation Forces Detain Palestinian Citizens in West Bank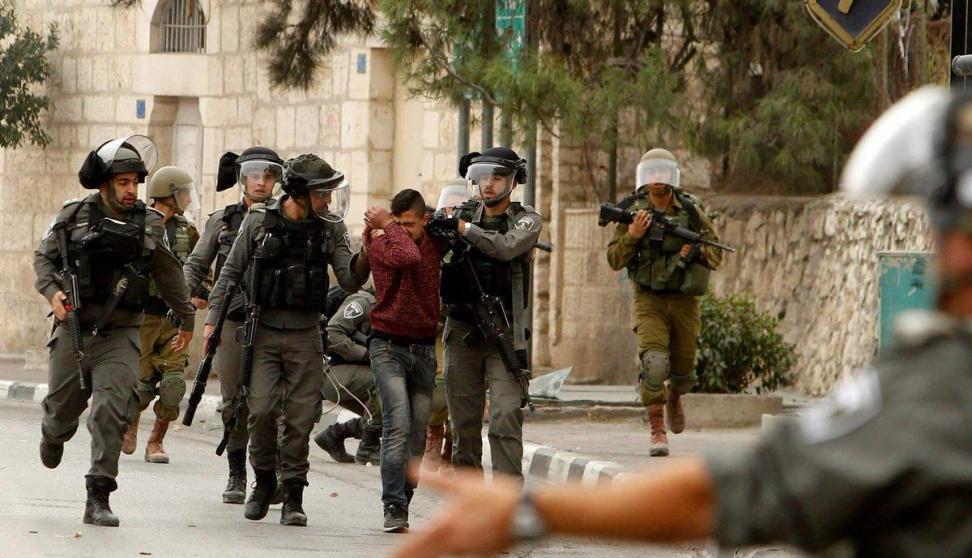 Israeli Occupation Forces Detain Palestinian Citizens in West Bank (photo: M Shaaban/MINA)
Jerusalem, MINA – Israeli occupation forces detained on Tuesday many Palestinian citizens during military incursions across the West Bank and occupied Jerusalem, MINA Contributor in Palestine reported.
Local sources reported that the Israeli forces detained the two Palestinian young men, Imad Bani Odeh and Mahmoud Bani Odeh, from their homes in the town of Tamoun, south of Tubas, in the northern West Bank.
The occupation forces stormed the town of Yatta, south of Hebron, and detained Yazan Abu Qubeita, after breaking into his home and terrorizing his family.
In Jerusalem, the Israeli forces detained Ahmed Mahmoud and Wael Sebta, from the village of Al-Issawiya, northwest of the city.
Confrontations broke out between the occupation soldiers and the Palestinian youths, during the storming of the village of Al-Issawiya, during which the Palestinians fired firecrackers at the Israeli military vehicles and soldiers.
In Bethlehem, the occupation forces confiscated, at dawn today, a civil Palestinian vehicle from Husan village, west of the city, after raiding the town and storming a citizen's house. (LKG/RE1)
Mi'raj News Agency (MINA)