Settlers Storm Al-Aqsa in Force for Hanukkah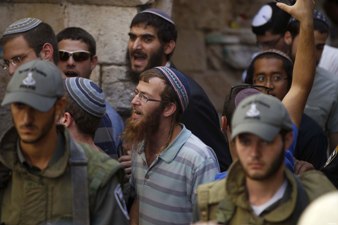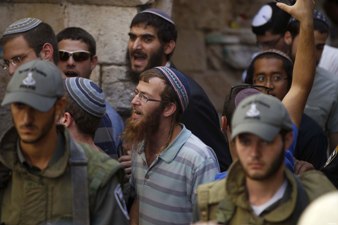 Occupied Jerusalem, MINA – Hundreds of Jewish settlers accompanied by Israeli security personnel forced their way into Al-Aqsa Mosque today, according to a Palestinian official.
"More than 200 settlers backed by Israeli police have forced their way into the Al-Aqsa compound – via the Mughrabi Gate – since morning," MEMO reported, citing Firas Al-Dibs, a spokesman for Jerusalem's Islamic Waqf Authority, in a statement.
"Settlers … attempted to perform Talmudic rituals… But they were prevented from doing so by the compound's Palestinian guards" he added, MEMO reported.
According to the spokesman, hundreds more Jewish settlers are expected to force their way into the holy site during the eight-day Jewish Hanukkah holiday, which began yesterday.
No more settler incursions are expected until this evening, however, since the Mughrabi Gate has been temporarily closed by Israeli authorities.
In late 2015, repeated incursions into the Al-Aqsa Mosque compound by Jewish settlers and Israeli security personnel sparked a months-long spate of Israeli-Palestinian violence.
Referred to by some as the "Jerusalem Intifada", this wave of unrest – which left 160 Palestinians and 26 Israelis dead – tapered out early last year amid a massive Israeli security crackdown.(R/R04/)
https://www.middleeastmonitor.com/20171214-settlers-storm-al-aqsa-in-force-for-hanukkah/
(T/R04/RS5)
Mi'raj News Agency (MINA)