PORTUGAL SUPPORTS PALESTINIAN RIGHTS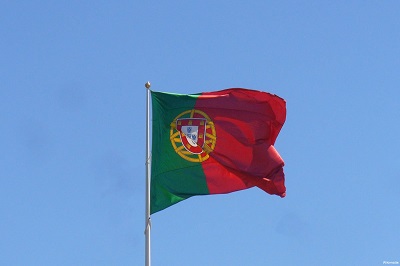 Lisbon, 8 Shafar 1436/1 December 2014 (MINA) – The Portuguese parliament has confirmed its support for the inalienable rights of the Palestinians, including the right for self-determination.
According to Quds.net, which reported the news, a parliamentary statement called on Israel to comply with international law for a solution based on two states and relevant UN resolutions.
In its statement issued on the occasion of the global day of solidarity with the Palestinian people, the Portuguese parliament said that it supported the peace process in the Middle East, leading to the two-state solution based on the 1967 borders and reaching just solutions for all final status issues.
The parliament welcomed the announcement by the UN that 2014 is the year of solidarity with the Palestinians. Its members stressed the importance of implementing international law and General Assembly resolutions regarding Palestine, Middle East Monitor (MEMO) quoted by Mi'raj Islamic News Agency (MINA) as reporting, Monday.
Previously, some Europe countries, such as France, Spain and Russia have stated their support for Palestinian independence.
France  on Friday Nov. 28 would recognize a Palestinian state if an international effort to overcome the impasse between Israelis and Palestinians failed, and proposed a two-year timeframe to end the conflict through a UN-backed resolution. Lawmakers will hold a symbolic parliamentary vote on Dec. 2 on whether the French government should recognize Palestine as a state, a move that the Israeli prime minister has called a "grave mistake." But that would not mark a toplevel change in French policy.
Russia has vowed to support a United Nations Security Council draft resolution on Palestinian statehood. Deputy Foreign Minister Mikhail Bogdanov said such a resolution "could serve as a starting point for the renewal of negotiations between Palestine and Israel". Bogdanov added that both the United States and Israel have done everything within their power to prevent the Palestinian Authority from heading to the United Nations.
Spanish lawmakers decided on Tuesday Nov. 20 to urge the government to recognise Palestine as a democratic state living safely and securely beside Israel. Spanish Foreign Minister Jose Garcia-Margallo expressed his "satisfaction that all (political parties) decided to vote for this declaration". (T/P009/P3)
Mi'raj Islamic News Agency (MINA)