UN : Israel, Key Cause of Palestinian Humanitarian Needs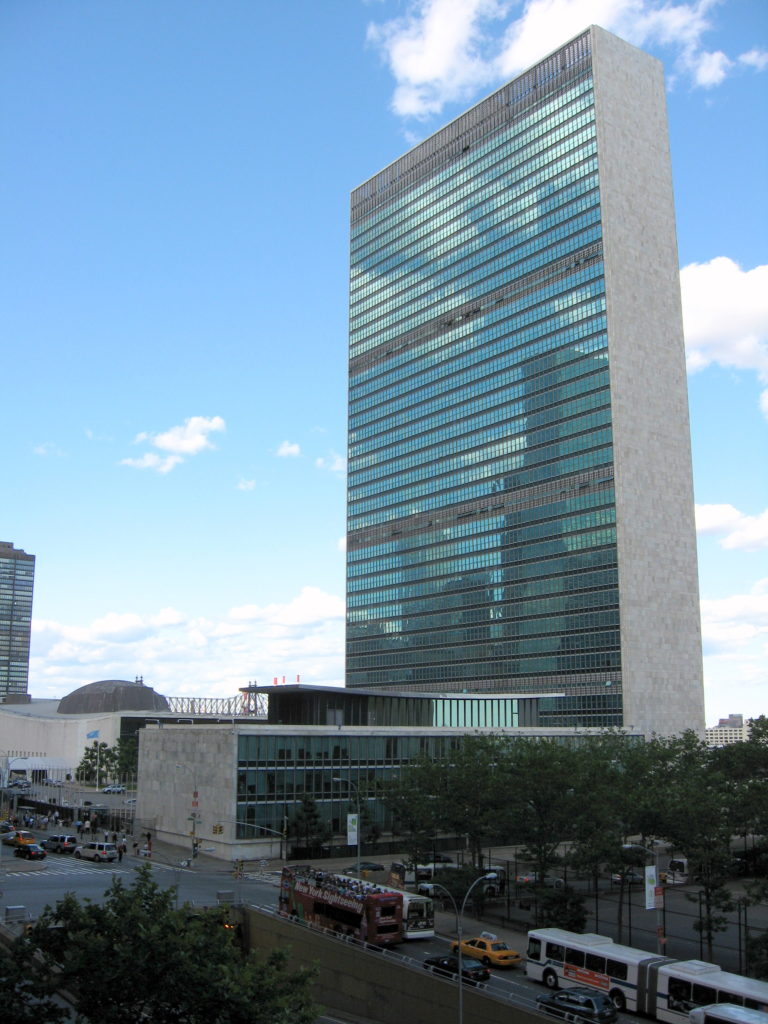 The United Nations Headquarters in New York.
Gneva, 6 Ramadan 1438/1 June 2017 (MINA) – The 50-year Israeli occupation is the main cause of humanitarian needs in the occupied Palestinian territory (oPt), Anadolu Agency reported, citing UN report released on Wednesday.
Ahead of June 5, 2017, which will mark the 50 years of Israeli occupation of the West Bank, and East Jerusalem, the UN Office for the Coordination of Humanitarian Affairs (OCHA) 2016 Annual Report for oPt released on Wednesday.
According to report, the Israeli occupation policies and practices remain the major reason for humanitarian needs in the occupied Palestinian territory.
"At its heart, the crisis in the oPt is one of a lack of protection for Palestinian civilians — from violence, from displacement, from restrictions on access to services and livelihoods, and from other rights violations — with a disproportionate impact on the most vulnerable, children in particular.
While the trends vary from one year to the next, the pervasive lack of protection and accountability for violations of international law remains," the head of OCHA in the Palestinian territories, David Carden said in a statement.
The report shows that Palestinian fatalities from conflict-related violence in the occupied Palestinian territory and Israel declined by 37 percent in 2016 compared with 2015 and the decline in Israeli fatalities was 48 percent.
The report underscored that the forced displacement of Palestinians continued.
"While there was no new displacement in the Gaza Strip, as the August 2014 ceasefire continued to largely hold, more than 9,000 families (47,200 people) remained displaced at the end of 2016," the report said.
"In the West Bank, more Palestinians were displaced in 2016 (1,601, including 759 children) due to demolitions of their homes by the Israeli authorities than in any year since OCHA began recording the phenomenon in 2009. The vast majority of the 1,094 affected structures were targeted on grounds that they lacked a building permit, which is nearly impossible to obtain from the Israeli authorities," the report said.
Noting that restrictions on Palestinian movement and access to basic services and humanitarian assistance also continued, the report said: "The isolation of Gaza was exacerbated by Egypt's continued closure of the Rafah crossing, which was opened only for 44 days in 2016, up from 32 in 2015."
"In the West Bank, as of December 2016, OCHA had recorded 572 movement obstacles overall, and an additional 110 obstacles deployed within the Israeli-controlled area of Hebron city," the report said.
"In 2016, humanitarian organizations continued to face a range of obstacles to their ability to deliver aid.
Israeli restrictions on the entry of national staff of aid organizations to and from Gaza intensified in 2016, with 31 percent of permit applications to enter or exit Gaza denied, compared with an average of 4 percent in 2015," the report said. (T/RS5/RS1)
Mi'raj Islamic News Agency (MINA)