Indonesia Remains Lukewarm on KF-X Fighter Jet Development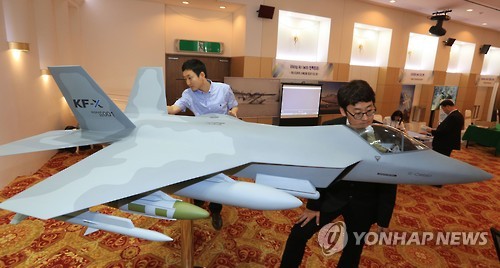 Seoul, MINA — Indonesia has stayed away from a South Korea-led fighter aircraft development program, code-named KF-X, since the latter half of last year, calling for the renegotiation on the terms of a related contract, Yonhap reported, citing Seoul's arms agency Monday.
The Indonesian government had a total of 230 billion won (US$200 million) in arrears as of June, according to the Defense Acquisition Program Administration (DAPA).
The Southeast Asian nation has a deal with South Korea to pay for 20 percent of the cost to develop 4.5th-generation fighter jets by the mid-2020s. It's estimated to be worth over 8 trillion won.
But it has been tepid on its role in the project, apparently seeking to lower its financial burden.
"There was a request (from Indonesia) to negotiate" its contribution, the DAPA spokesman Kang Hwan-seok told reporters here.
It adds to concern about the future of the KF-X project, although Kang said there's no immediate impact from Indonesia's stance.
Indonesian officials are reviewing the country's gains from the participation into the program, local media reported earlier.
Meanwhile, South Korea plans to complete a design process for its own fighter aircraft by September next year and produce the first prototype in 2021. (T/RS5/RS1)
Mi'raj Islamic News Agency (MINA)