ADIB Named 'World's Best Islamic Bank' by FT's Banker Magazine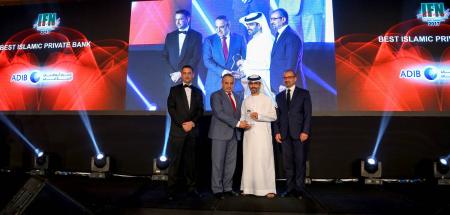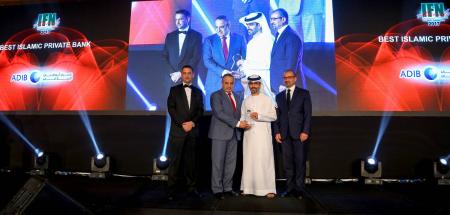 Abu Dhabi, MINA — Abu Dhabi Islamic Bank, ADIB, has won the title of 'World's Best Islamic Bank' in The Banker Magazine's Awards for Islamic Banks in 2018 the highest accolade that the Financial Times-owned publication awards to Islamic banks, WAM reported.
ADIB also won two regional awards for 'Islamic Bank of the Year – UAE' and 'Islamic Bank of the Year – Middle East' for the fourth consecutive year.
ADIB was distinguished for the size and quality of its offering, led by its innovative digital and mobile services, strong financial performance and leadership in Sharia-compliant banking.
The Islamic finance industry has continued to grow and evolve rapidly in recent years, and the award recognised ADIB for being at the global forefront of this development. The banker awards evaluate levels of service, financial performance and other achievements across the Islamic banking industry.
Khamis Buharoon, Vice Chairman and Acting CEO of ADIB, accepted the awards on behalf of ADIB and said, "Winning the 'Global Islamic Bank of the Year' award from a publication as distinguished as The Banker magazine is a remarkable achievement for ADIB."
This honour is sought after by Islamic banks around the world, so for ADIB to win is not just a huge recognition for everyone within the bank, but also representative of the strength and vibrancy of the UAE's Islamic finance sector. Winning this award in the year in which we reached the one million-customer milestone and continued to launch innovative new world-class digital banking services and compelling products, is further evidence that we are continuing to deliver an exceptional customer experience." e concluded. (T/RS5/RS1)
Mi'raj IslamicNews Agency (MINA)